Drawbridge: Rouge
River Bridge, Detroit, MI (MC/NYC)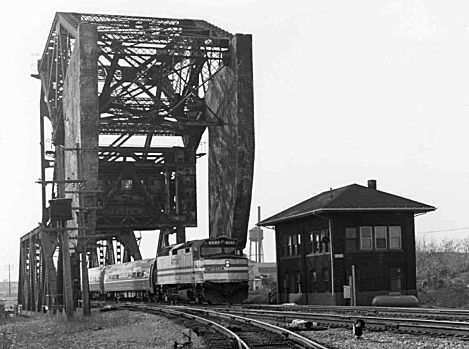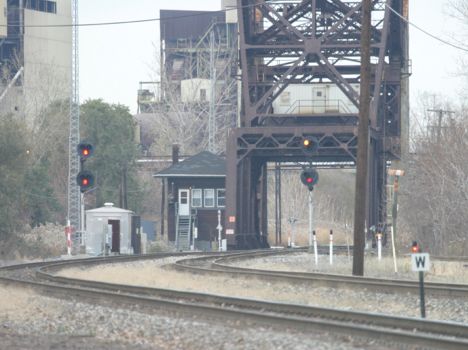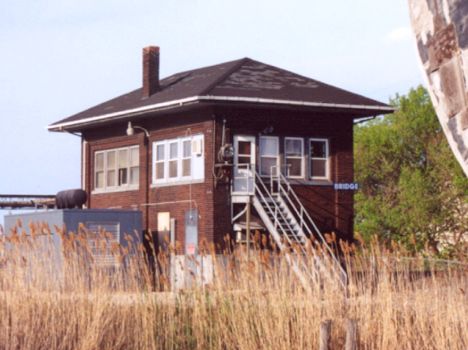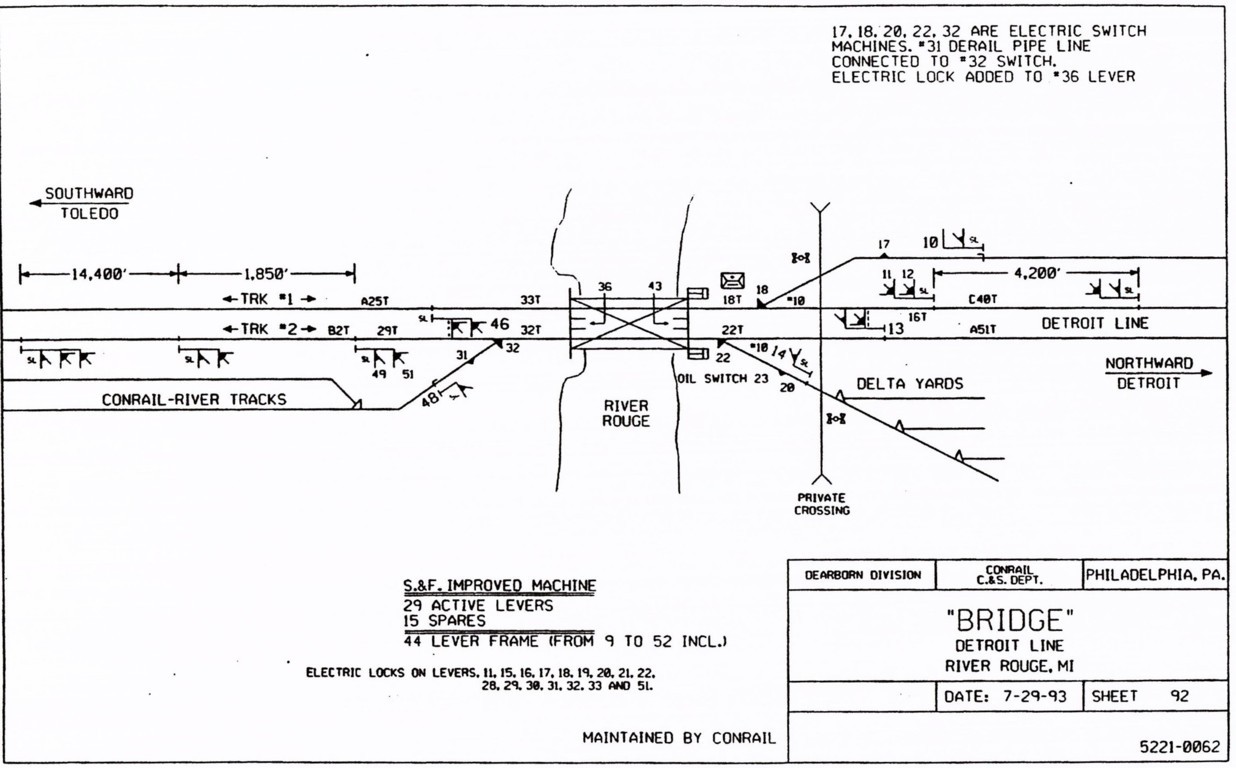 The New York Central Rouge River Drawbridge was built around 1920 to replace a swing bridge when the Rouge River was widened for the impending Ford Motor Company Rouge complex.
May 4, 1920: The new Michigan Central/New York Central bridge over the Rouge River was placed in service. It is a Strauss single leaf bascule bridge of 125 feet clear span with a square crossing. It provides two tracks and is designed for Cooper's E-70 loading with full impact allowance. It replaced a jointly owned swing bridge which was erected in 1887. The project was paid for by a 1917 appropriation of Congress in the sum of $490,000 to improve the Rouge river to permit the use of this stream by large lake freighters at the Ford Motor Company. Total cost of the project is $541,000. Channel depth is 21 feet below normal water level. [RA-9/17/1920]
Photo info/credit: Top, the bridge in 1988 under Conrail ownership. At this time, Amtrak ran a train once each day between Toledo and Detroit. [Charlie Whipp]. 2nd photo a 2003 shot looking north at the approach to the bridge. [Dale Berry]. 3rd photo, a close up photo of the bridge's interlocking tower in 2004. The counter-weight for the bridge is at the right of the photo. [Nathan Nietering], 4th photo is the Conrail track diagram for the Bridge interlocking in 1993.