Interlocking: Wayne Junction Tower, MI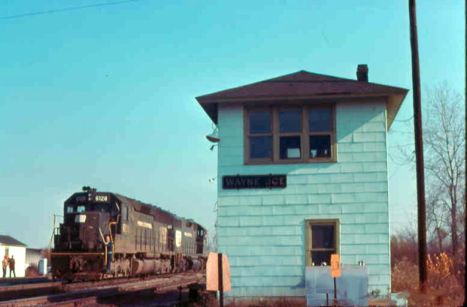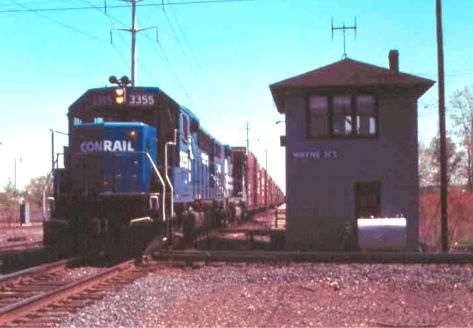 Wayne Junction was a Michigan Central-staffed interlocking tower which controlled the MC's east/west main line from Detroit to Chicago and the north/south Pere Marquette line from Plymouth to Toledo. This was a mechanical "strong-arm" interlocking. In addition to the main line of both railroads, the New York Central (former MC) operated a freight switching lead on the north side of the main line which was used constantly to switch the Ford Motor plant in the northwest quadrant of the crossing. The MC also had eastbound and westbound passing tracks to the west of the tower.
Photo info/credit: Top, a photo of Wayne Junction with passing Penn Central locomotives in 1975. Below, a 1985 photo of train DREL (Detroit to Elkhart). [Both, Charlie Whipp]
Location: 42o16.569'N / 83o27.827'W.