Mine: Berkshire Mine, Caspian, MI
---
Cottrell Mine → Berkshire Mine → Buck Group
Opened 1908
Location: SW-NW and NW-SW Sec. 6 of T42N-R34W
Owned by: Brule Mning Co. (Oglebay, Norton & Co. agent). Verona Mining Co. (Pickands Mather & Co. agent)
Produced: Iron Ore, soft, red-brown, high phosphorus.
Method: Underground
Railroad connection: C&NW and MILW pool to Escanaba dock.
Until: 1950
Lifetime Production: 4,189-586 between 1908-1950 including Corry "40" mine). Continues.
---
The Berkshire Mine was located in Caspian in Iron County. It was opened in 1908.
---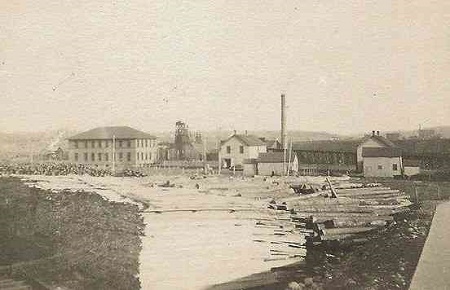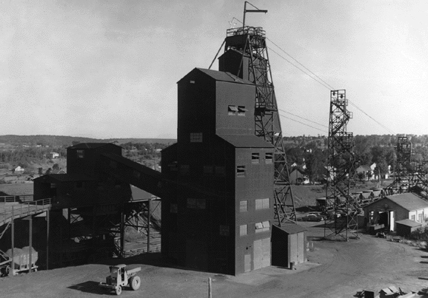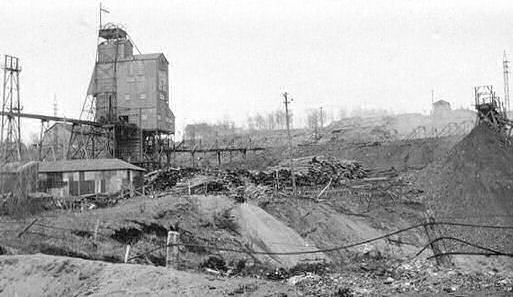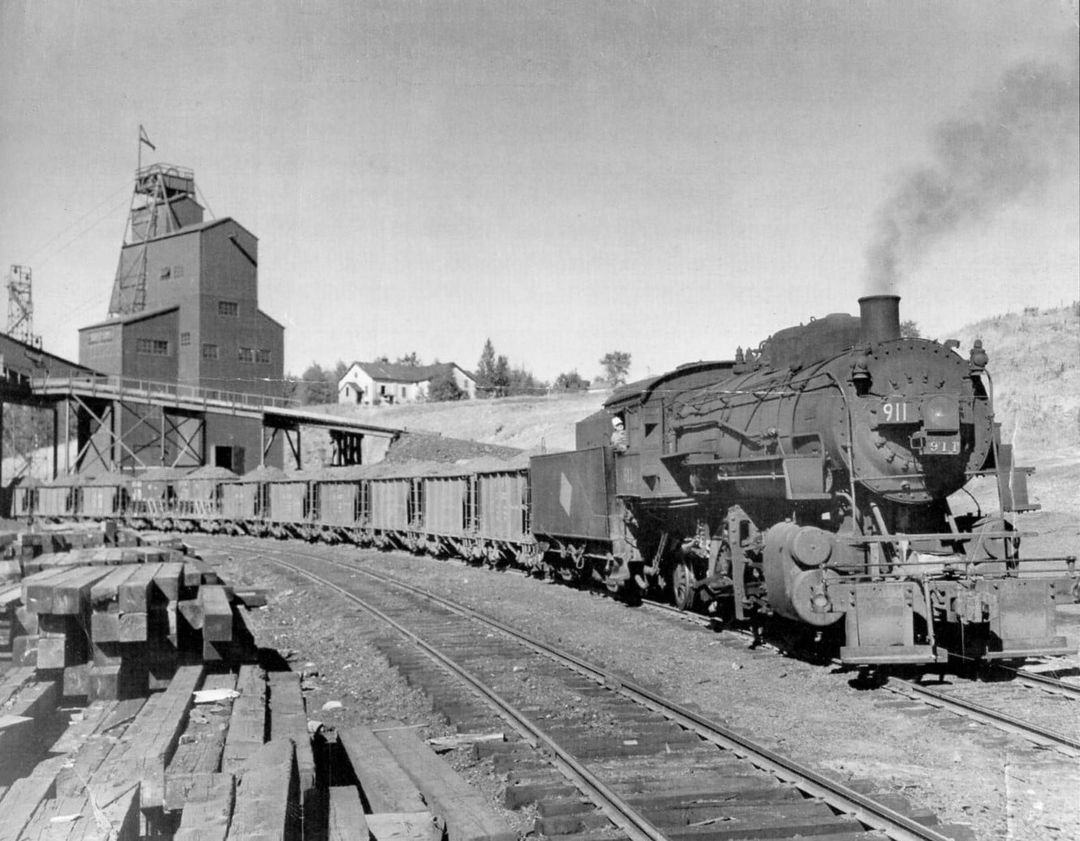 Photo Info: Top, the Berkshire Mine in 1910 with the shaft and rock house, saw mill and lumber yard. 2nd photo, Shaft House No. 1 at the Berkshire Mine. 3rd photo, shaft house No. 2. [MINART], 4th photo, MILW 911 pulls a loaded ore train past the Berkshire Mine, in Caspian. [Iron County Historical Museum collection]
---
Time Line
1911. The Berkshire Mine is located in Section 6, 42-34 in the village of Stambaugh in the Iron River district. The mine was opened in 1908 by the Brule Mining Company. The workings are operated from a single shaft which has a depth of 365 feet. A Sullivan automatic slide valve hoist has been recently installed, and air for drills is furnished by a Sullivan straight line corliss compressor. Total production to date is about 200,000 tons. E. W. Hopkins, Commonwealth, Wis., is general manager and F. D. Klinglund, Stambaugh, Mich., superintendent. [LSMI-1911]
August 21, 1937. Shipping of ore was again underway at the Berkshire and Fogarty mine spurs after a derailed locomotive and two loaded cars had been hoisted back on the tracks by a wrecker sent from Escanaba.
The derailment occurred late Tuesday afternoon as the engine was pulling a big load from the Berkshire stockpile in Caspian. The locomotive, owned by the Milwaukee road but operated by the North Western, jumped the track at the switch.
Dan McCrea of Crystal Falls, engineer, and O.J. Sterns, of Escanaba, fireman, narrowly escaped serious injuries. McCrea, who remained in the cab, received minor stomach injuries and was knocked out of wind. Sterns leaped as the engine began to tip and suffered a slight abrasion on his left leg. The locomotive tipped over on its side. [IDG-8/21/1937]
Opened in 1908. Shipped from stockpile 1936-1937. After 1916 and prior to 1934, included the cottrell mine, previously ooperated by the Brule Mining Co. (Oglebay, Norton & Co. agent). The Corry "40", NE-SW Sec 6 of T42N-R34W was operated by Brule through the Berkshie mine shaft. Berkshire Mine later taken over by Youngstown Mines Corp. and subsequently by the Verone mining co. This property is now part of the Buck Group.