Industry: Chalmers Automobile Plant, Detroit, MI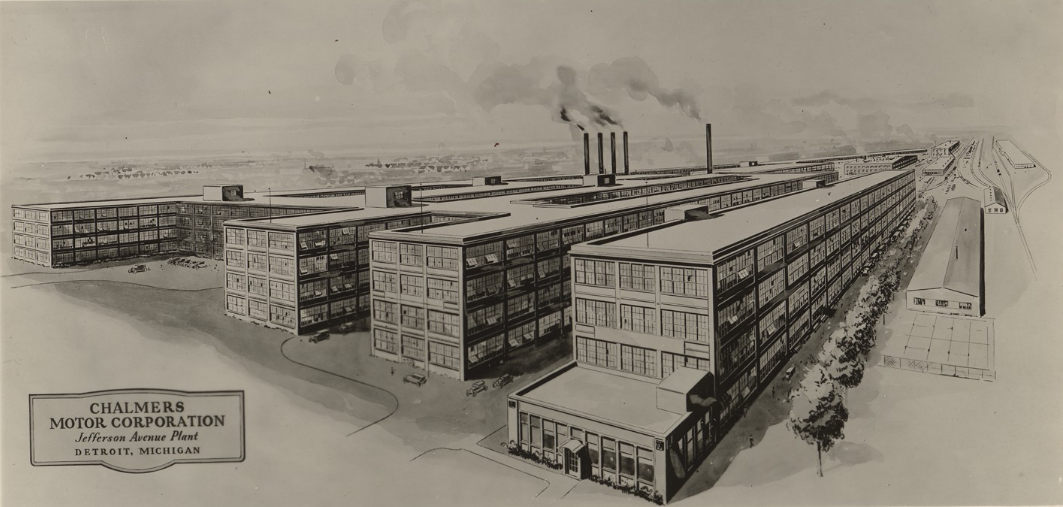 The Chalmers Plant was built on Jefferson Avenue at Connor in the late 1900's. It was purchased out of bankruptcy by Christer in 1925. The p[ant survived until 1991 under Chrysler ownership. [Wiki] The plant assembled cars longer than any other plant built in the United States. The plant was served by the Detroit Terminal railroad.
Photo Info: A photo of the Chalmers Motor Company Plant in Detroit.
The plant site is now part of the Jefferson North plant, built across the street in 1991.