Station: Eben Junction, MI
Eben Junction in Alger County was a station at the junction of the Munising Railway (later Lake Superior & Ishpeming) and a branch of the Soo Line. In early days, the junction was used by the LS&I to interchange ore cars with the Soo Line for transfer to Sault Ste. Marie, Ontario and other locations.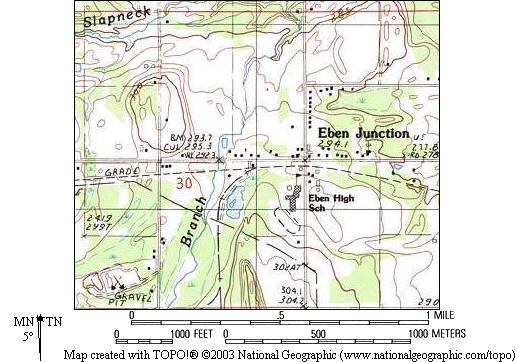 Photo info/credit: This us a USGS map from 1982 showing the abandoned LS&I line (east/west) and the Soo Line branch from the south which joins the LS&I on a wye-like connection.