Station:  Bradley, MI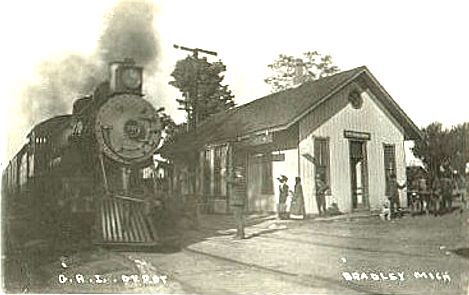 Bradley was founded in 1844 on a plank road which was completed in 1854.  It is a station in Allegan County which is located on the former Grand Rapids & Indiana line, three miles south of Wayland. 
Photo Info/Credit:  This is an old photograph of a GR&I train in front of the Bradley depot.  Date unknown.