Station:  Otsego, MI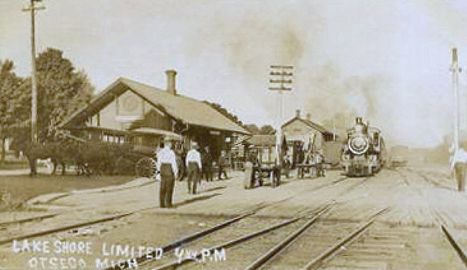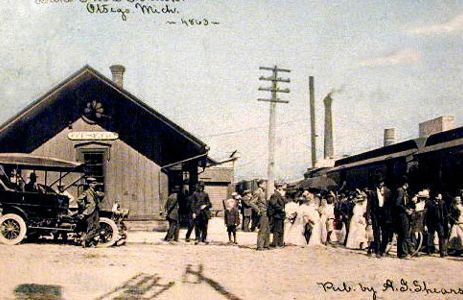 Otsego was settled in 1831 in Allegan County. In 1836 a dam, mill-race and sawmill were built. The village was incorporated in 1873 and Otsego became a city in 1918. [MPN].
Otsego was located on the Lake Shore & Michigan Southern's branch from Kalamazoo to Grand Rapids, about 10 miles southeast of Allegan.
Photo Info/Credit: Top, a Lake Shore limited passenger train stops at the Otsego depot around 1900.  Next, another view of the depot, taken about 1910. Bottom, a postcard view of the Bardeen Paper Company mill in Otsego with railroad tracks in front.  The semaphore likely indicates that one of these adjacent buildings is the LSMS depot.  [All, Alan Loftis collection]