Location: Rockport, MI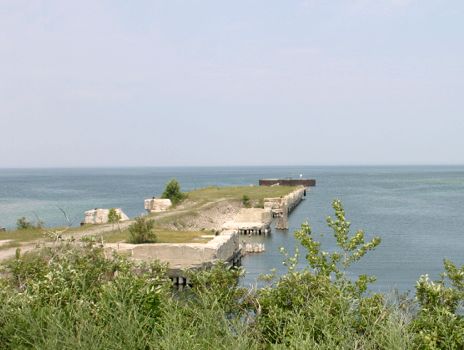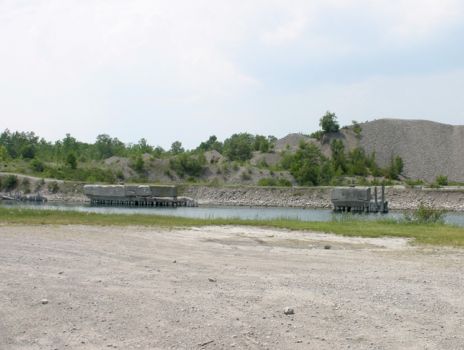 Rockport limestone quarry was located on Lake Huron, about 12 miles north of Alpena, and served by a two sided deep lake port dock which still exists. The port is now a Michigan state park.
Rockport had rail service from Alpena via a Detroit & Mackinac Ry. branch line, which was a continuation of the cement company branch off the east end of the yard at Alpena Junction. The branch went through the cement plant, and then on to Rockport. The branch may also have continued north to Stoneport in Presque Isle.
There were apparently two branches from the cement plant to Rockport The first apparently went due north, and may have been replaced by a curving line which more closely followed the shape of Lake Huron north. The second branch may have been built to allow the quarry itself to expand east.
There is also a blueprint in the State of Michigan Archives indicating that the Boyne City, Gaylord & Alpena wished to build its own branch from Alpena to Rockport but it is likely it was never built.