Location: Rifle River Bridge, MI - Railroad Trestle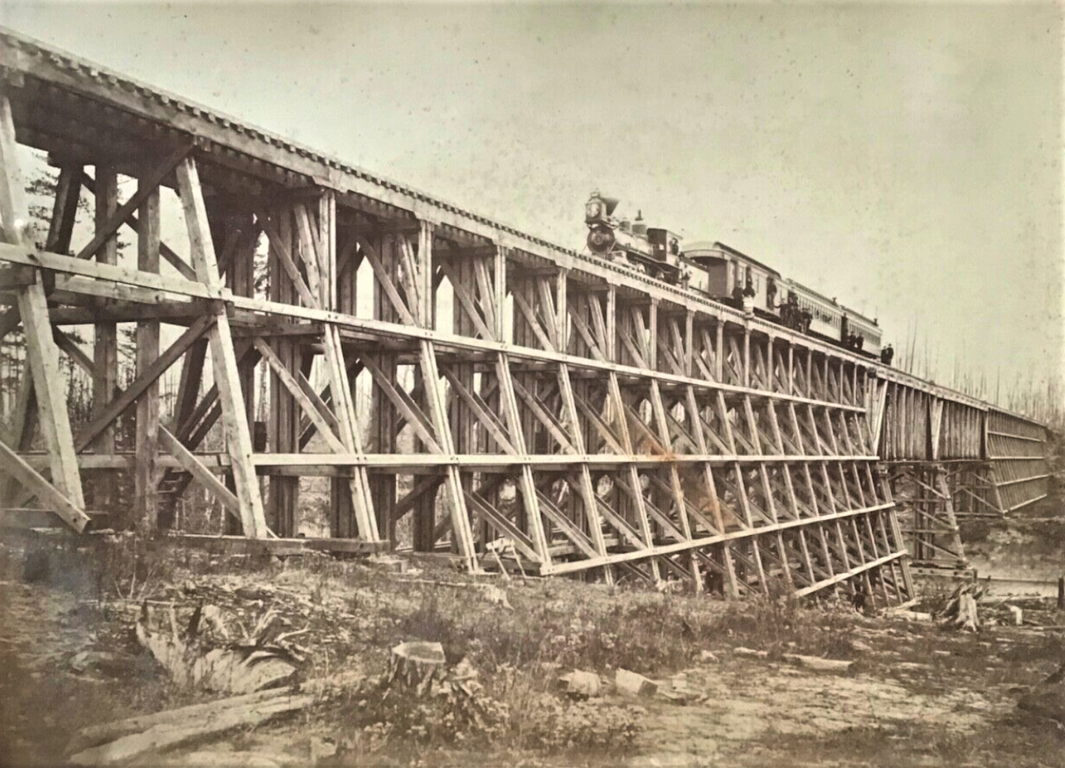 The Russel Alger lumber interests built this bridge to connect their land-locked Detroit, Bay City & Alpena with an interchange connection on the Michigan Central, which was aptly named "Alger". The bride/trestle was constructed in 1883 and served thirteen years until 1896 after the Detroit & Mackinac built an extension from Emery Junction to North Bay City. The trestle was then dismantled.
Photo Info/Credit: The DBC&A trestle over the Rifle Rver. [James Harlow collection]
---
Timeline
1813
A new bridge which was built over the Rifle River, a few miles north of Standish, was torn loose from its foundation Monday by the ice jam. The bridge sank and no trace of it has been found. [LS-1913]. Note: The article did not designate this as the railroad trestle.