Station:  Baraga, MI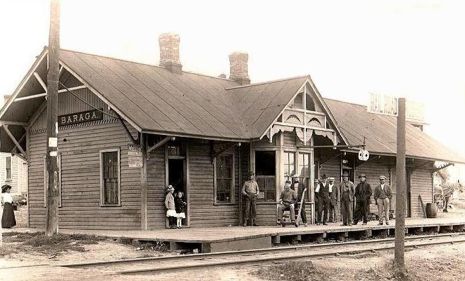 Baraga was founded in 1843, first called Bristol and later changed to Baraga. The Village was first located in Houghton County and then became a part of Baraga County when it was organized in 1875. [MPN] Baraga was a station stop on the Duluth, South Shore & Atlantic railroad.
Photo info/credits: Both photos of the DSS&A Baraga depot.  Top [Alan Loftis collection]. Bottom, in the early 1900's [Paul Petosky collection].