Location: L'Anse - Ford Saw Mill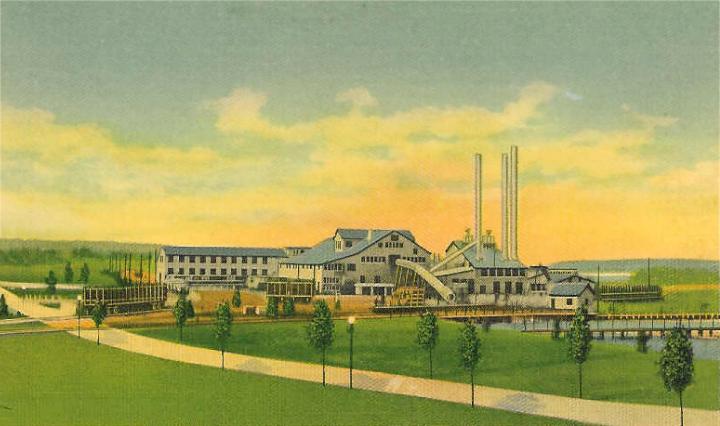 A Ford Motor Company saw mill was located in L'Anse on the southwest edge of town on Keweenaw Bay. Ford later withdrew as automobiles became less dependent on wood products. Since that the, the large plant facility has been used for a number of purposes and still has rail service as of 2014.
Photo Info/Credit: A 1930's postcard view of the Ford Saw Mill.