Station: Nestoria, MI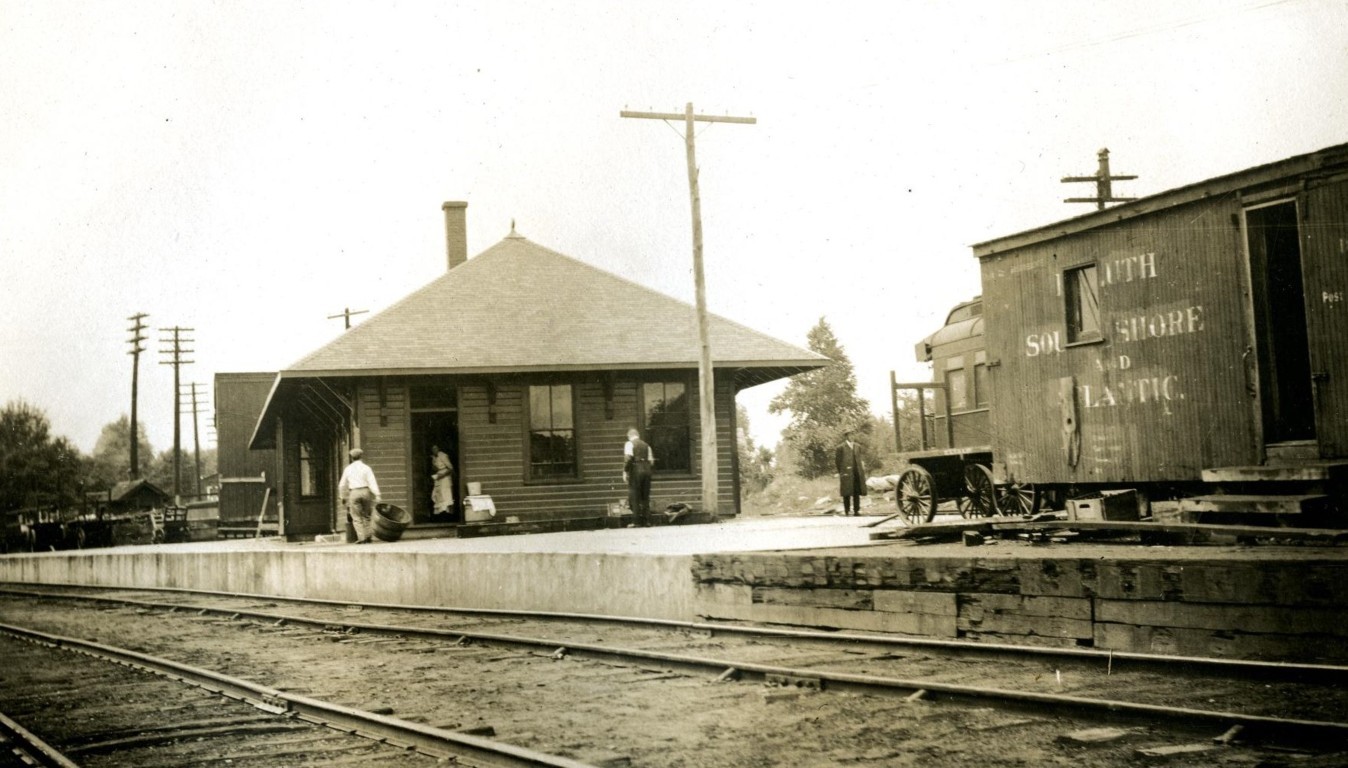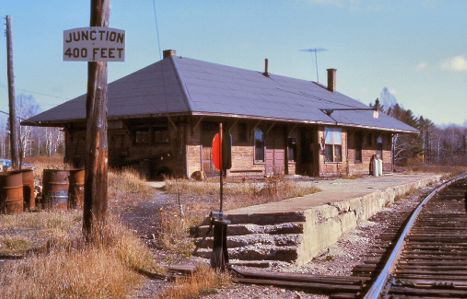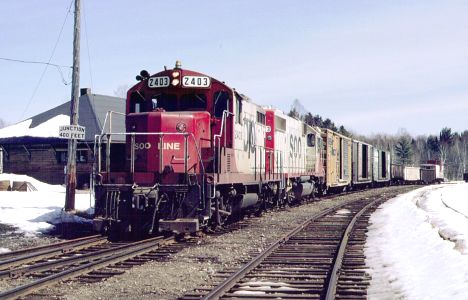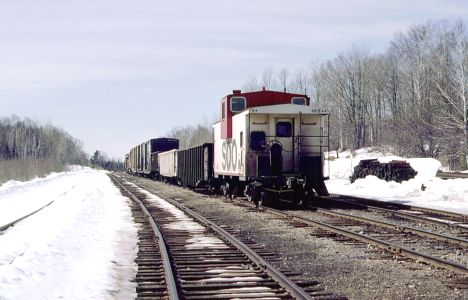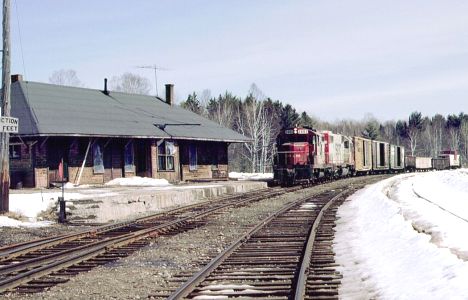 Nestoria is a small hamlet in Baraga County which was a junction point on the Duluth, South Shore & Atlantic railroad. The original line between Marquette and Houghton came through here in 1871 [MPN] and a short time later the line to Ashland (which became the DSS&A main line) branched off from here to the west.
As of 2013, the former line to Ashland is still in place between Nestoria and Sidnaw (operated by the Escanaba & Lake Superior) but it is unused, except to store cars near Covington and Sidnaw.
Nestoria was at milepost 200.9 on their main line, in Section 11 of T48N-R32W.
Photo info/credit: Top, a photo of the depot in 1910. A passenger train is on the line to Houghton and there is an old freight car being used as a section house or tool shed. [Stoner collection, UMB]. 2nd photo, the Nestoria depot in the 1970's. [Rob Kitchen]. Other photos are of a westbound Soo Line freight heading towards Ashland powered by SOO 2403. [Jim Sinclair photos].
---
Timeline:
1890. The DSS&A depot at Nestoria was built about 1890. [UPM]
1907. The DSS&A had a water tower at Nestoria. [SSP1907]
February 5,1912. Nestoria Depot Burns. Flames Cause Heavy Loss to the South Shore Railroad.
The passenger station of the Duluth, South Shore & Atlantic railroad at Nestoria was destroyed by fire which broke out early Saturday, while the freight station, adjoining in the west was badly gutted, entailing a total loss of approximately $5,000. The origin of the fire is unknown.
All of the mail and express matter, stored in the baggage rooms of the passenger station, was consumed by the flames, as was also all of the station furniture, records, etc. The agent, John Abbey, succeeding in saving his typewriter, but this was the only plunder saved from the flames.
Night Operator P. Kaiser and Night Baggageman Pat McCloskey were on duty at the time. The fire originated in the baggage room, but from what source, could not be ascertained this morning. When discovered, the flames had made great headway, and all attempts to combat them proved without result.
It was impossible to get into the burning baggage room and the entire content was destroyed.
1912. The Nestoria passenger station was built about seven or eight years ago, replacing an old structure which burned about that time. It is very likely that the South Shore management will take immediate steps towards rebuilding, as Nestoria is an important junction point and many passengers are required to change there. All copper country traffic for Duluth must change at Nestoria, and vice persa (sic) and there is always a steady volume of passenger business. [Calumet News-2/5/1912]
1918. The DSS&A had an operator at this location around the clock. [TRT]