Station: Nestoria, MI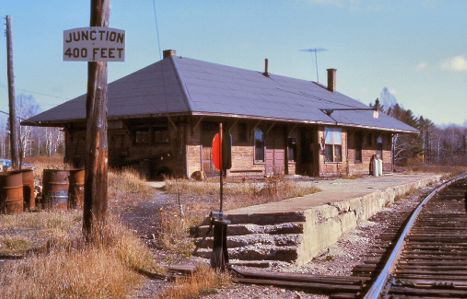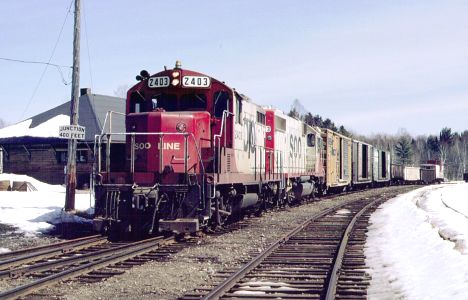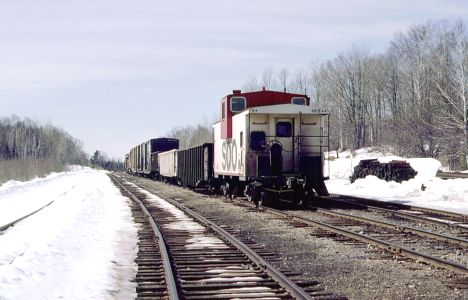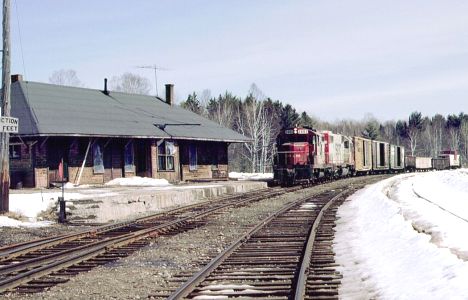 Nestoria is a small hamlet in Baraga County which was a junction point on the Duluth, South Shore & Atlantic railroad. The original line between Marquette and Houghton came through here in 1871 [MPN] and a short time later the line to Ashland (which became the DSS&A main line) branched off from here to the west.
As of 2013, the former line to Ashland is still in place between Nestoria and Sidnaw (operated by the Escanaba & Lake Superior) but it is unused, except to store cars near Covington and Sidnaw.
Photo info/credit: Top, the Nestoria depot in the 1970's. [Rob Kitchen]. Other photos are of a westbound Soo Line freight heading towards Ashland powered by SOO 2403. [Jim Sinclair photos].
The DSS&A had a water tower at Nestoria. [SSP1907]
The DSS&A depot at Nestoria was built about 1890. [UPM]