Station: Hastings, MI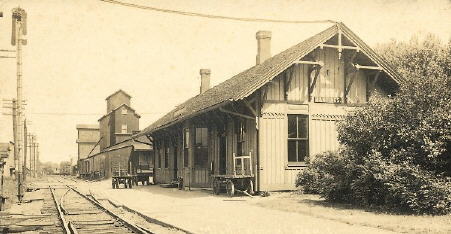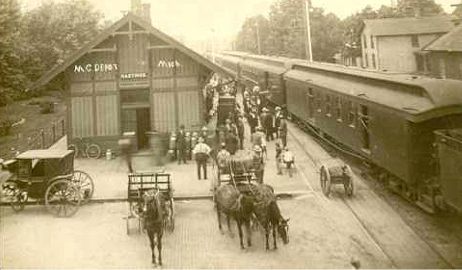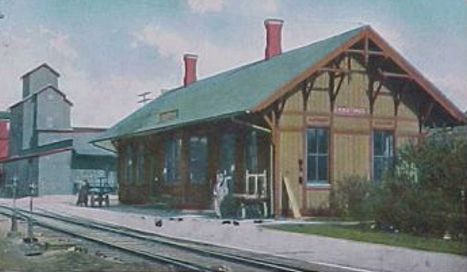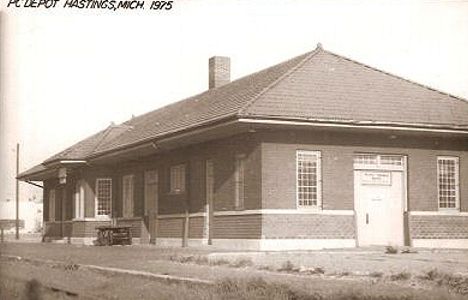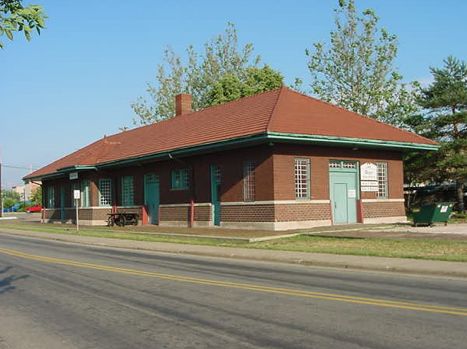 Hastings was founded in 1836 and is the county seat of Barry County. The Grand River Valley (Michigan Central) railroad came through here and established a station here. The Chicago, Kalamazoo & Saginaw railroad also came through, crossing the MC in Hastings.
Photo info/credits: Top three photos are of the original depot. The fourth and 5th photos are of the newer brick depot. [All, Alan Loftis]. 6th photo is of the Vermontville Turn, operated by Conrail.on the CK&S track in Hastings in 1977. [ Doug Leffler]
---
Historical Information
Historian Don Meints explains that the MC/CK&S interlocking at Hastings was originally manned with a tower which was built in 1889 when the CK&S was built. At some point the tower was torn down and the interlocking was changed by switch crews wanting to make a move on the CK&S across the Michigan Central. The interchange wye was in the southwest quadrant and the industries on the CK&S were on the north side, across the river.
Meints notes that the Hastings freight house was an "honest-to-goodness" freight house located on the south side of the MC right of way, on the north side of State Street just about the foot of Dibble Street. It was torn down years ago. He worked their for two weeks back in the early 1960's when Victor G. Lett was the agent.
---
1917. The MC had an operator-clerk at the freight house here around-the-clock. [TRT]