Location: Industrial Works, Bay City, MI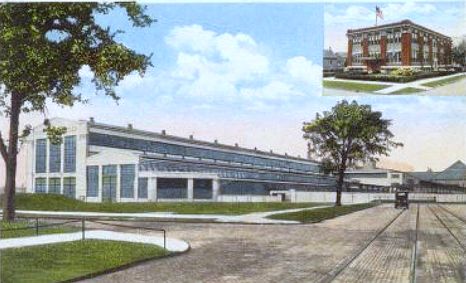 The Industrial Works, later known as Industrial Brownhoist, was located on the east side of the Saginaw River in downtown Bay City. The company made large wreck cranes for railroads throughout the United States and the world. It was perhaps Bay City's largest single manufacturing facility. Greenfield Village, at the Henry Ford, has an Industrial Brownhoist railroad wreck crane which was formally used by the Michigan Central Railroad in the Detroit-Windsor tunnel.
Photo info/credit: A postcard view of the Works and office building from the early 1900's.