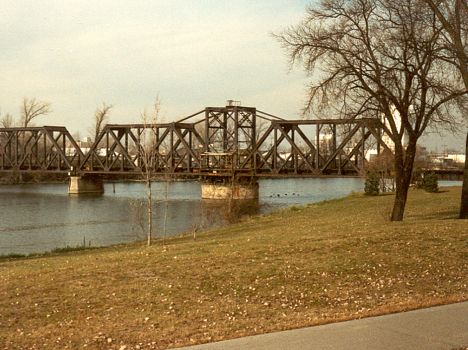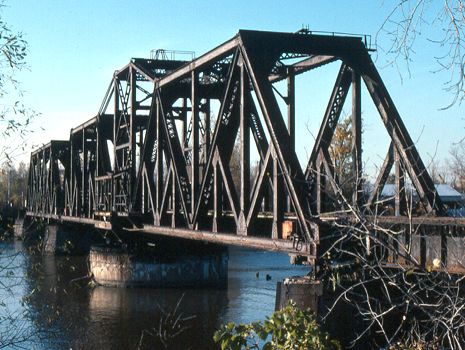 Location: Saginaw River Bridge, Bay City, MI - (H&E)
This bridge, currently used by the Huron & Eastern Railroad, traverses the Saginaw River in downtown Saginaw. The bridge is a through truss movable swing bridge with a center pier. It has 1 226 foot main span and 6 approach spans for a total length of 551 feet and was built for the Michigan Central railroad.
The bridge was built by the Wisconsin Bridge and Iron Company in 1914 according to historicbridges.com.
Photo credits: Top (1970's) Dale Berry, Bottom (1983) Jim Slater
This is a fixed through truss bridge which swings in the center. It was built about 1905. According to historicbridges.com, the bridge is 245 feet long with a structural length of 660 feet. It has three approach spans and one main span. It was rehabilitated in 1925..