Location: Bay City, MI - GTW Facilities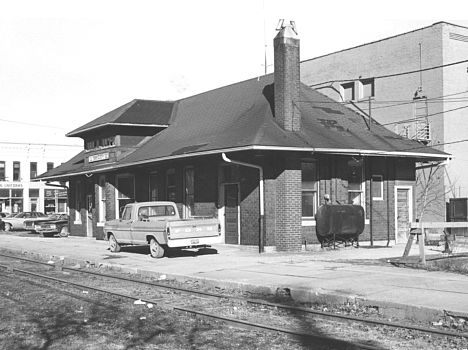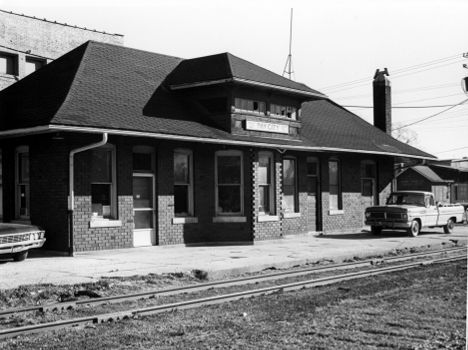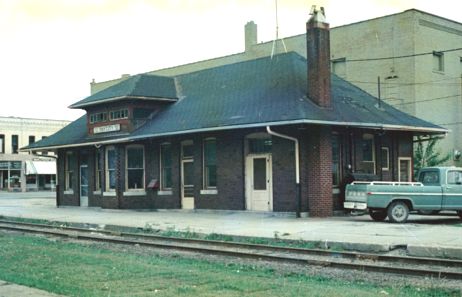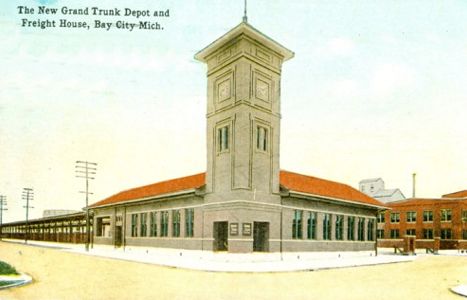 The Grand Trunk Western branch line from Saginaw to Bay City entered the area on the west side of the Saginaw River, and continued around the north side of town to North Bay City and then up to a resort on Saginaw Bay. A branch off the line went east across the river on a drawbridge to downtown Bay City where the depot was located.
We believe that the top three photos are of a GTW depot on the west side of the river, and the postcard view at the bottom is of their facility in downtown Bay City.
Photo info/credits: Top two photos, taken in the late 1960's. Next photo, a color photo of the depot. [Robert W. Smith photos.] Bottom, a 1915 postcard view of what is described as the "new" depot.