Interlocking: Woodside Tower, Bay City, MI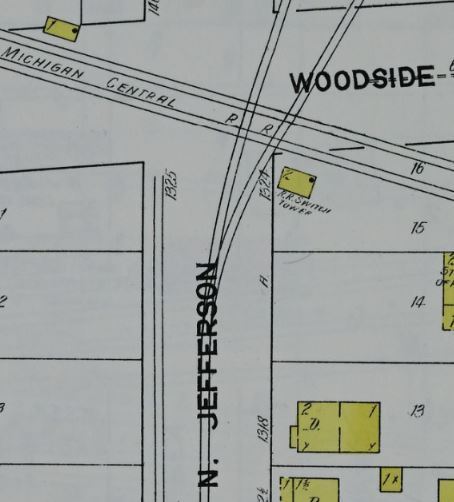 Woodside Tower was located at the railroad grade crossing of the Michigan Central line from Detroit to Bay City, and the Pere Marquette belt line. Woodside was just north of the PM/Union Station. This was a mechanical interlocking crossing which controlled the crossing from a tower on site. This was an MC staffed tower.
Article: A Disgruntled Operator at Woodside Crossing. Click Here.
Photo Info/Credit: A drawing of the tower in the southeast quadrant of the crossing. [SBM-1912]
---
Timeline:
1917. The MC had operator/levermen around the clock at this tower. [TRT]