Station: Lake Ann, MI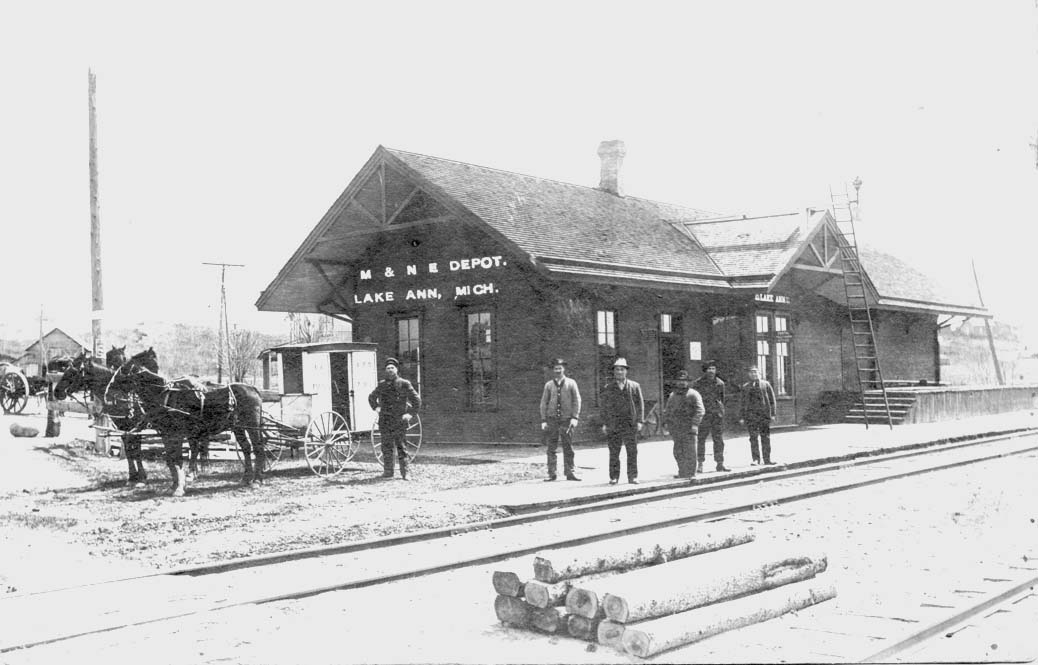 Lake Ann, in Benzie County, was founded around 1862. It was located along the M&NE's main line about 10 miles northwest of Interlochen. The village was incorporated in 1892 but was nearly burned out in 1897 but rebuilt. It was nearly burned out again in 1914 and rebuilt.
Photo Info/Credit: The M&NE depot at Lake Ann.