Station: Nesson City, MI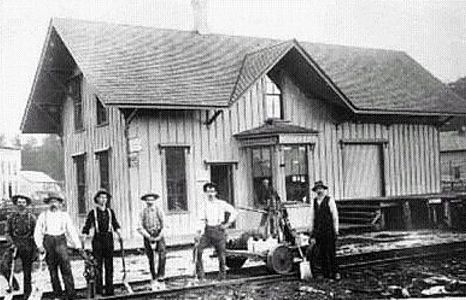 Nesson City was founded in 1889 as a saw mill town. The town was located on the Manistee & Northeastern railroad on their line between Copemish and Grayling.
Photo info/credit: The depot at Nesson City with a section gang posing in front for a photo, date not known.