Station: Buchanan, MI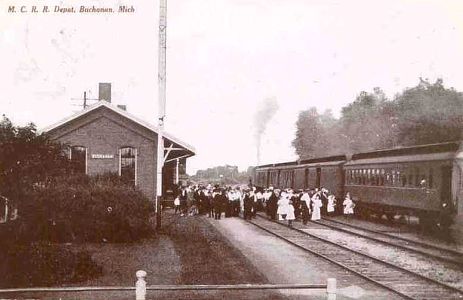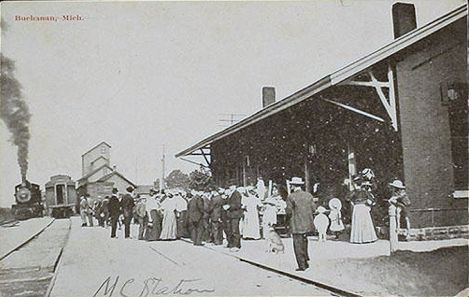 Buchanan in Berrien County was settled in 1833. It was first called McCoy's Creek. It became a village in 1858 and a city in 1929. [MPN] Buchanan was on the Michigan Central railroad's main line, about six miles west of Niles. A Pere Marquette branch line ran from Benton Harbor south to Buchanan via Berrien Springs.
Photo info/credit: Top, the Michigan Central depot at Buchanan with a passenger train taking on passengers. [Alan Loftis Collection], Below, another early photograph of the same station with elevator in the background. Date unknown.
1920 - This is a passenger ticket and freight agency. Interline tickets are also kept in stock. J. H. Heckathorn is the agent. The telegraph call sign is "UN". [MCOAS]