Station: Three Oaks, MI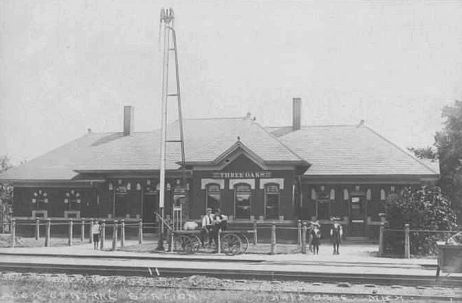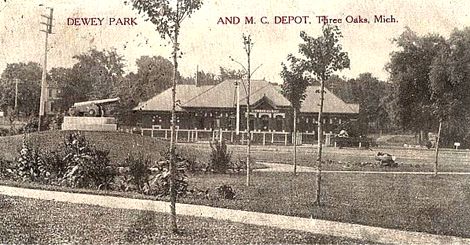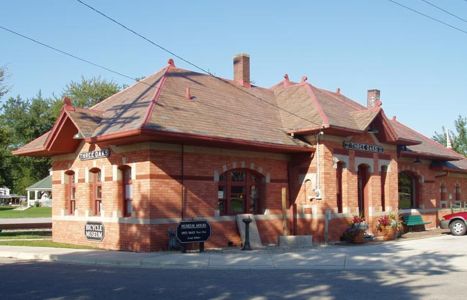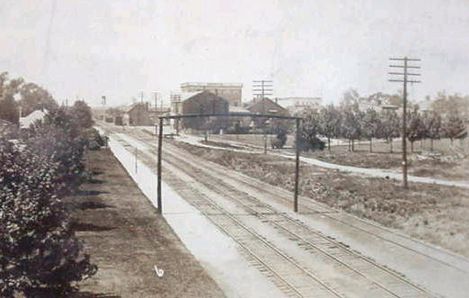 Three Oaks, in Berrien County, was settled about 1850. It was incorporated as a village in 1867. [MPN] The town was located on the Michigan Central main line west of Niles.
1920 - On the Michigan Central, this is a passenger ticket and freight agency. Interline tickets also provided. A. S. Agnew is the agent. Telegraph call sign is "HR".
Photo info/credit: Top, the Michigan Central depot at Three Oaks. 2nd photo, another photo of the depot with the park in front. 3rd photo, the depot restored in 2003. Bottom, an old photo of the MC right-of-way in Three Oaks. The pole over the track appears to hold a "tell-tale" which alerts brakemen riding on top of box cards about an upcomming bridge. [Alan Loftis collection]