Location: Battle Creek, MI - Interurban Station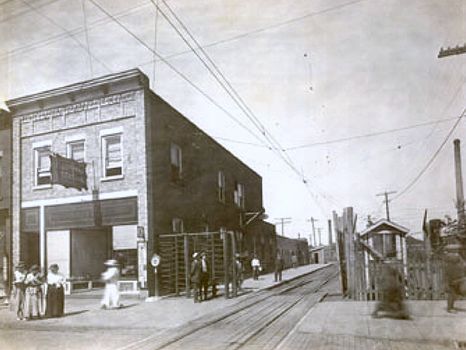 Battle Creek also had interurban railroads in the late 1800's and early 1900's.
Photo info/credit: The Michigan Railway interurban depot at Battle Creek. Manu interurban depots were built or rented in downtown storefront buildings. Note the crude gates here and the overhead wire.