Interlocking: Nichols Tower, Battle Creek, MI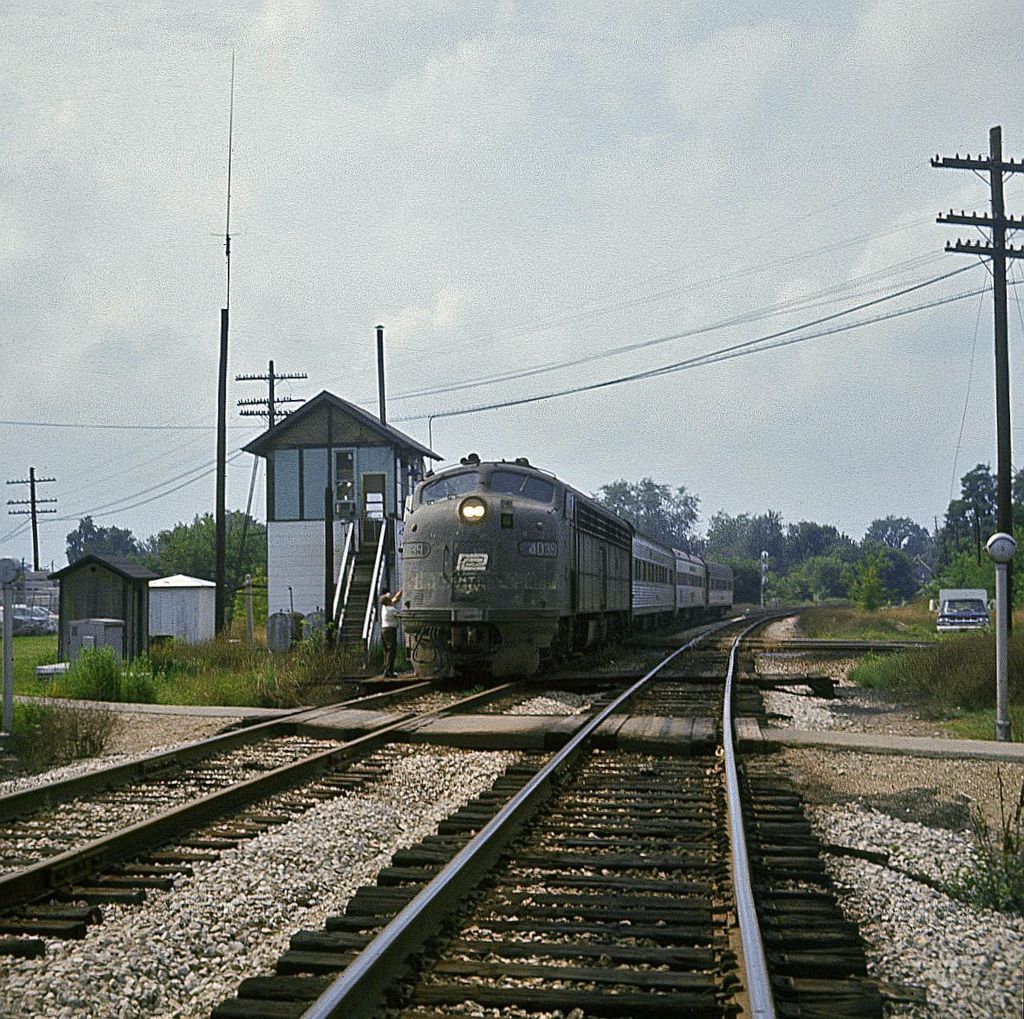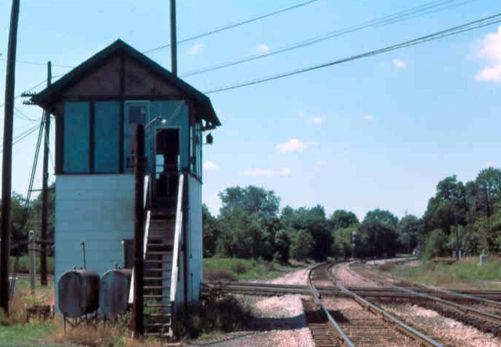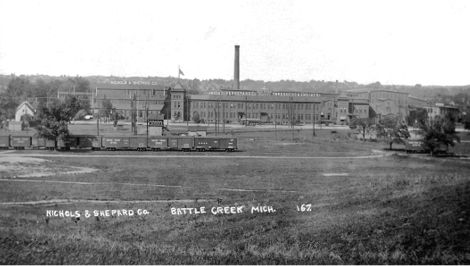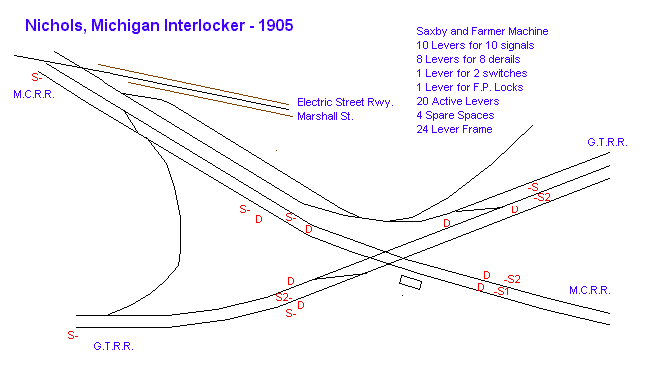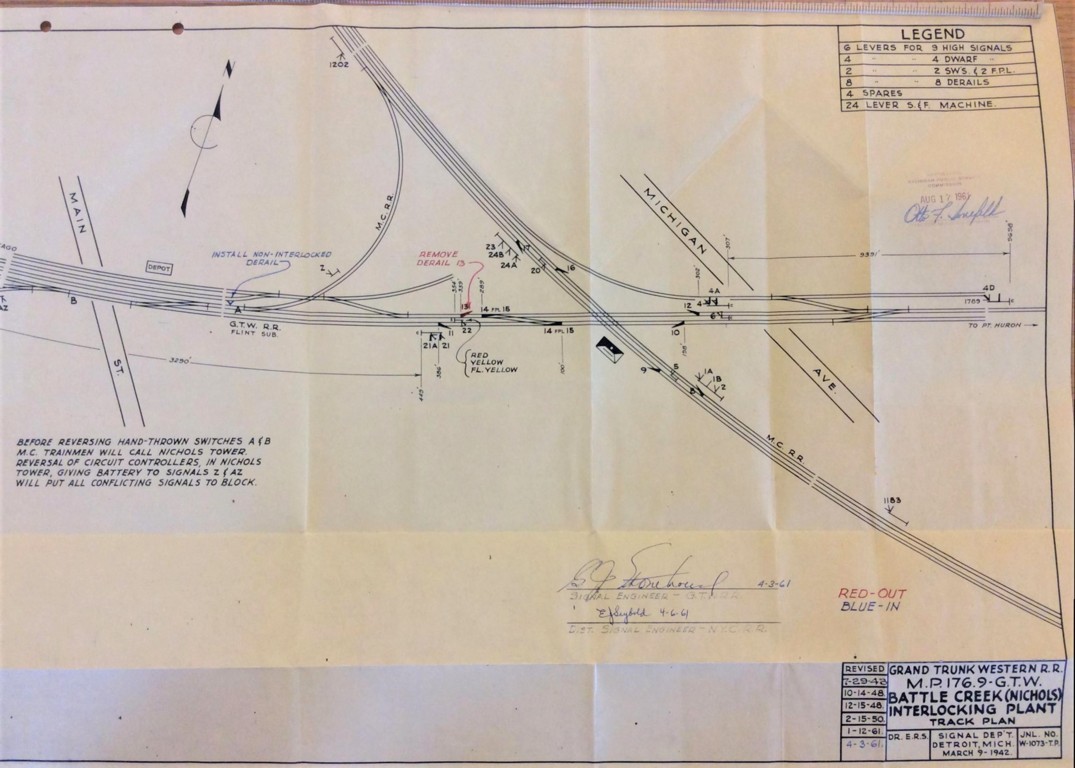 Nichols Interlocking Tower, also known as Baron, controlled the crossing of the Michigan Central's main line with the Grand Trunk Western main line on the east side of Battle Creek. This was originally a "strong-arm" type of interlocking which controlled derails, locks, switches, and the crossing direction itself. Nichols was a busy crossing, but became remotely controlled in the 1980's when the MC and GTW main lines were consolidated on the GTW through downtown. Nichols is now a junction point.
The operator at Nichols also controlled the westbound approach signal on the MC east of Nichols. Trains were required to get the operator's permission before passing this signal.
Photo/map info/credit: Top, Penn Central powered Amtrak Train 360 passes Nichols Tower in 1972. [Mark Hinsdale collection]. 2nd photo, Nichols tower at the crossing of the MC and GTW. The interlocking and crossing was eliminated in the 1980's when the NYC was rerouted over the GTW through town to eliminate downtown congestion. This photo was taken in 1975. [Charlie Whipp] 3rd photo, a broad view of the Nichols & Shepard Company with the interlocking tower in the foreground. [Mark Worrall Collection] 4th photo map, transcribed from the interlocker file maps at the State of Michigan Archives, c. 1905. [Dale Berry]. 5th photo, a blue print of the interlocking in 1961. [MSAI]
---
Timeline:
1917. The Grand Trunk had an operator-telegrapher here around the clock. [TRT]