Station: Charlevoix, MI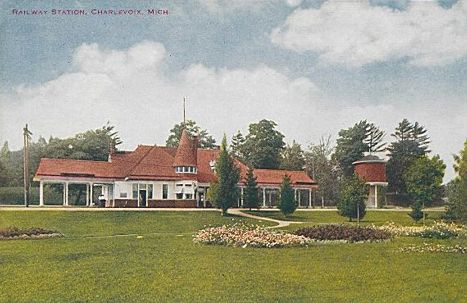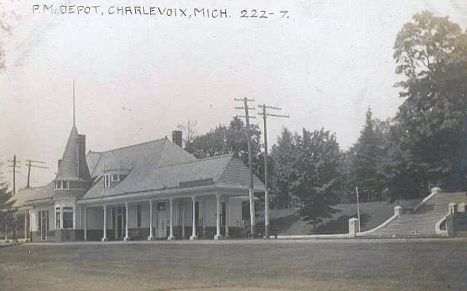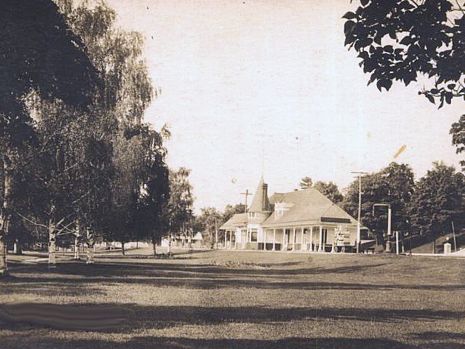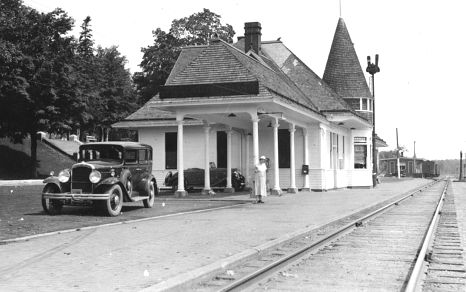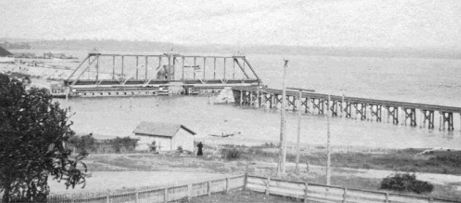 Charlevoix is the county seat of Charlevoix County and was serttled abut 1852 as a fishing port. It is located at the east edge of Lake Charlevoix and encompasses Round Lake and river access between Lake Michigan and Lake Charlevoix. It has always been largely a resort community, even from early days. It was incorporated as a village in 1879 and a city in 1905.
Charlevoix was a station on the Chicago & West Michigan (Pere Marquette/C&O) line between Grand Rapids and Petoskey. The PM crossed the Round Lake Channel on a large swing bridge, which was removed in 1990 following the abandonment of the tracks here.
Photo info/credits: Top, a colorized postcard view of the PM station at Charlevoix. 2nd and 3rd photos, early photographs of the station and grounds. This depot and grounds were beautifully maintained when compared to many other railroad stations. [Alan Loftis Collection] 4th photo, a 1934 photograph of the stately passenger station. The woman in the photograph is believed to be the wife of photographer Charles Milliken. [Doug Leffler Collection] Bottom, a view of the large swing bridge and approaches across the Round Lake channel, taken about 1969. [Bill Dunham Collection]