Station:  Moore, MI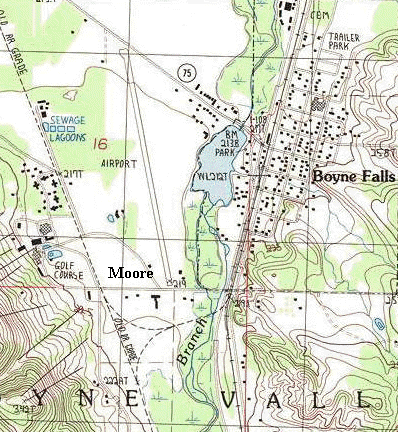 Moore was a location just southwest of Boyne Falls in Charlevoix County on the Boyne City, Gaylord & Alpena railroad. A wye and connections was located at Moore which extended east about 1/4 mile to a connection with the Grand Rapids & Indiana railroad.
Today, the area formally known as Moore is located at the edge of the Boyne Mountain Ski Resort and Boyne Mountain Airport.
Coordinates: 46.156472, -84.926398
Map info/credit: USGS Map showing the former BCG&A line and wye.