Station: Walloon Lake, MI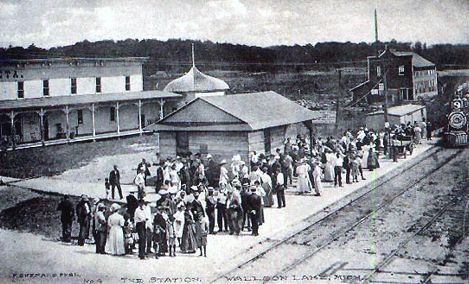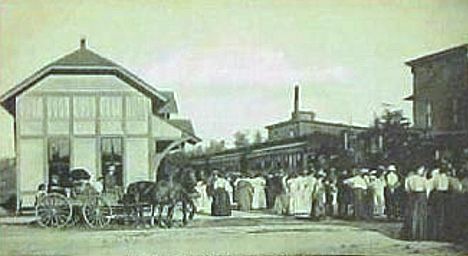 Walloon Lake, in Charlevoix County, was a large lake and resort in the northeast corner of the county. It was settled about 1872. Early names for the area were Melrose and Bear Lake, Tolcott and Talcott, and finally named Walloon in 1900. [MPN]
The townsite was located on the far east edge of the lake, and was served by a short branch line or spur from the Grand Rapids & Indiana (later PRR) railroad from Walloon Lake Junction.
Walloon Lake received at least three passenger trains per day from Petoskey in the summer months.
Coordinates: 46.263414, -84.933478.
Photo info/credits: Top, the original depot at Walloon Lake. This depot was later moved to the dock and used as a pavilion. Below, the second depot built at Walloon Lake in 1901. This depot burned in 1906 and was replaced by a third depot. After this branch line was removed, the depot may have been moved to nearby Walloon Lake Junction. [Alan Loftis Collection]
---
Website: History of Walloon Lake: Walloon Lake Michigan Wangerings