Location: Mackinaw City, MI - Railroad Ferry Dock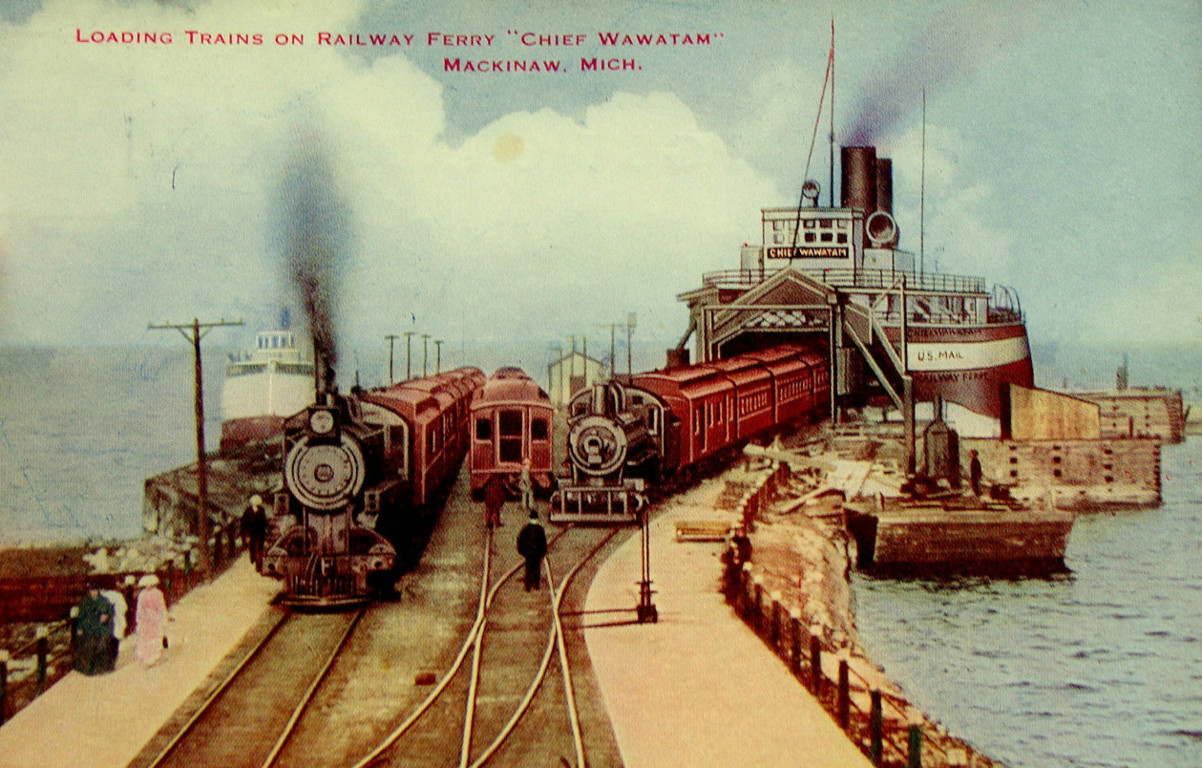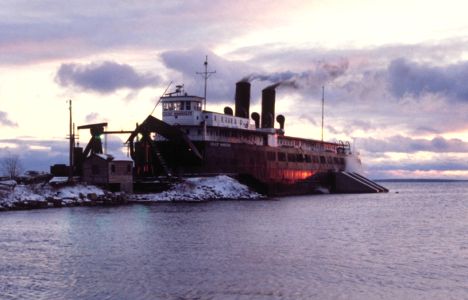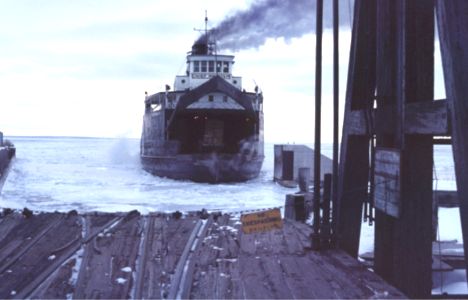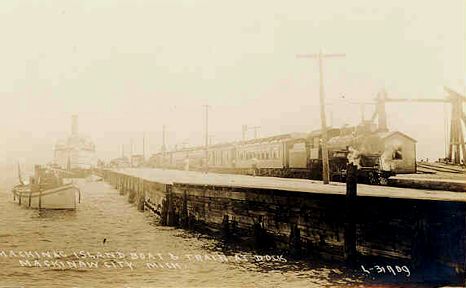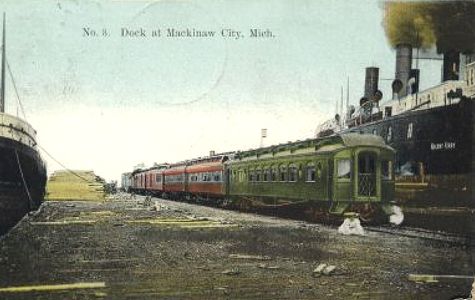 The railroad car ferry dock at Mackinaw City was used for car ferry ships between Mackinaw and St. Ignace, MI in the Upper Peninsula. On the south, it was switched by the Michigan Central/ NYC and later the Detroit & Mackinac. On the north, it was switched by the Duluth, South Shore & Atlantic.
Photo info: Top, an early postcard view of the Michigan Central loading the Chief. 2nd photo, the Chief Wawatam is photographed at Mackinaw City at sunrise in 1979. [Neil Plagens]. 3rd photo, the Chief approaches the dock in 1978. [Neil Plagens]. 4th photo, a 1909 photo of the dock. The boat on the left is exchanging passengers or freight. The main rail ferry dock is empty at the right. A passenger train appears to be waiting for the rail ferry. It will then proceed south on either the Michigan Central or Grand Rapids & Indiana. Next photo, a closer photo of the same location with the rail ferry at the right. Bottom photo, D&M No. 10 switches the Chief in 1977. [Neil Plagens photo, Mark Andersen Collection]
Click here to return to Mackinaw City's main page.
---
Time Line
1958. Two railroad car ferries will be added to the four regular Highway Department ferries to speed crossing of the Straits of Mackinac by Labor Day crowds this weekend. State Highway Commissioner Charles M. Ziegler said the boats would be kept shuttling back and forth across the straits as fast as they could load and unload. The speeded-up schedule will make departures at less than 30 minute intervals possible. The regular Highway Department ferries Straits of Mackinac, City of Petoskey, City of Munising, and City of Cheboygan will be supplemented by the railroad ferries Chief Wawatam and Ste. Marie. [EDP-1949-0903]