Station: Cheboygan, MI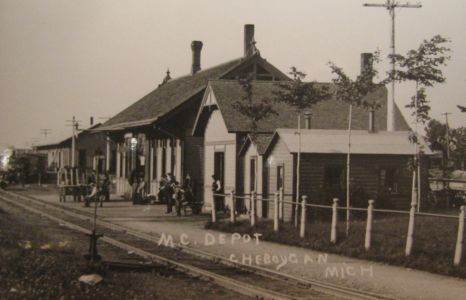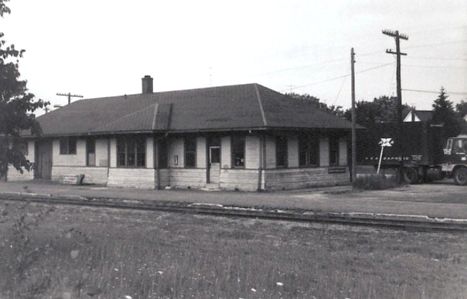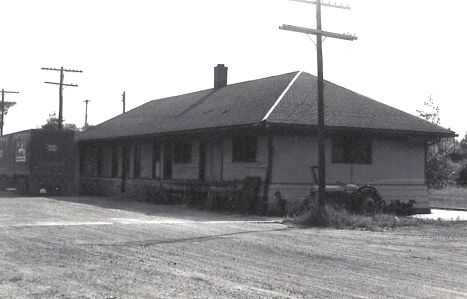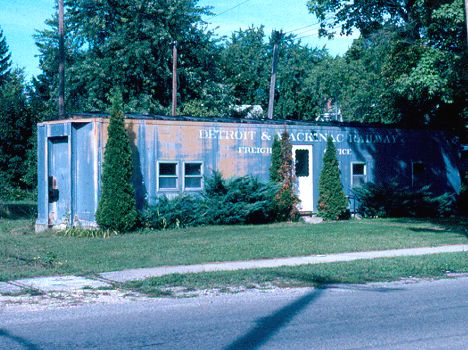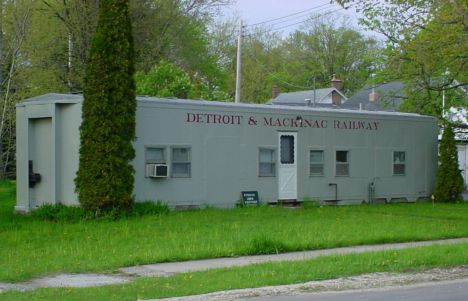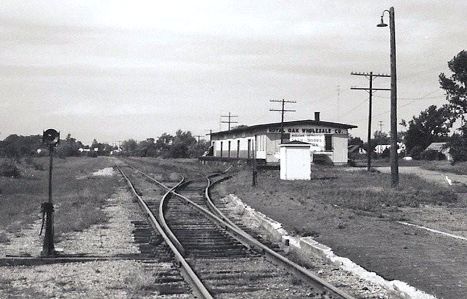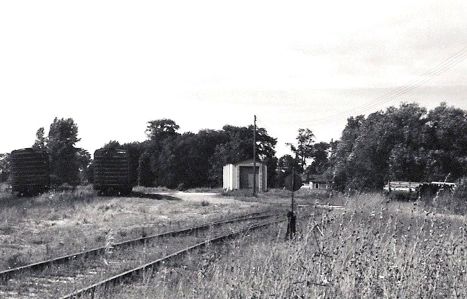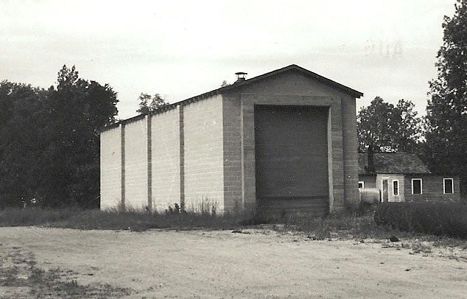 Cheboygan was settled in 1844 in Cheboygan County as Duncan. The name was changed to Cheboygan in 1870, incorporated as a village in 1871 and a city in 1889. It is the county seat.
The first railroad to reach Cheboygan was the Michigan Central, on their line from Bay City to Mackinaw City. Later, the Detroit & Mackinac railway came up to Cheboygan and established it's northern terminal here. The town provided both passenger and freight traffic to both railroads. Though the MC brought passengers all the way to Mackinaw City, the D&M encouraged passengers to disembark here and take a ferry to Mackinac Island. Both railroads had dock tracks in Cheboygan at one time.
Cheboygan also had industry related to forest products and farming. The railroads provided service to saw mills on Lake Huron on the north side of town, as well as a large toilet paper plant along the Cheboygan River downtown. At least one tannery was also served.
At least two MC spur tracks crossed the D&M main line in town and had interlockers in place to prevent collisions.
Photo Info/Credits: Top, the MC Depot in Cheboygan in the early 1900's. [Dale Berry Collection] 2nd and 3rd photos, two views of the joint NYC/D&M passenger station, in 1967. [Charlie Whipp]. 4th and 5th photos, the D&M freight house in Cheboygan, made from an old box car. First, in 1987 [Dennis Schmidt] Second, in 2003. [Jim Fulkerth] 6th photo, the NYC freight house in Cheboygan in 1967. [Charlie Whipp] 7th photo, the D&M diesel engine house in 1967. Bottom, another photo of the D&M engine house. [Both, Charles Geletske] The track going off to the right in the bottom photo leads to the Cheboygan waterfront. In the early days, passengers departed from the docks for Mackinac Island.
Coordinates:
MC Depot - 46.642286, -84.484558
D&M Freight House - 45.640037, -84.484944
Toilet paper plant - 45.637953, -84.481126