Station: Indian River, MI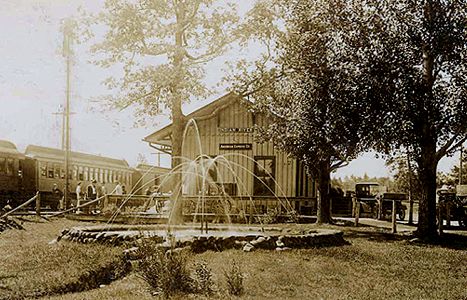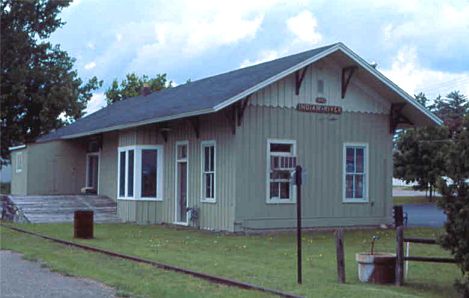 Indian River in Cheboygan County, was settled in 1876. It was a station stop on the Michigan Central railroad on its line between Bay City and Mackinaw City.
Indian River was known for its attractive station facility including well kept grounds and a fountain on the property. The depot has been saved and is used by local businesses.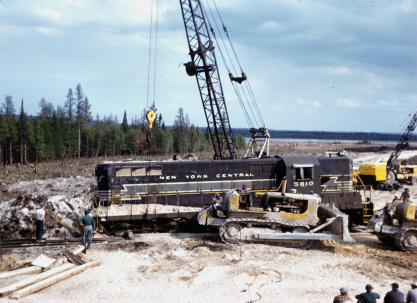 Photo info/credits: Top, and old photo of the depot which was built in 1892. It is a combination style depot, with both passenger and freight sections. [Alan Loftis Collection] 2nd photo, the same depot, taken in 2001. [Kevin Toombs]. Bottom photo, a New York Central wreck at Indian River in the early 1960's caused by road construction. [Mark Andersen]
---
Timeline:
1917. The MC had a agent/operator here during the day shift. [TRT]
---
Coordinates:
MC Depot - 45.411301, -84.611861
---
Industry:
Gaylord Lumber and Fuel Company. Had a siding here in 1923. [SMA]
Stockyards. Located south of the depot in 1923. [SMA]