Station: Wolverine, MI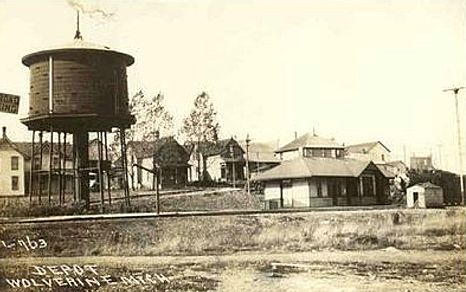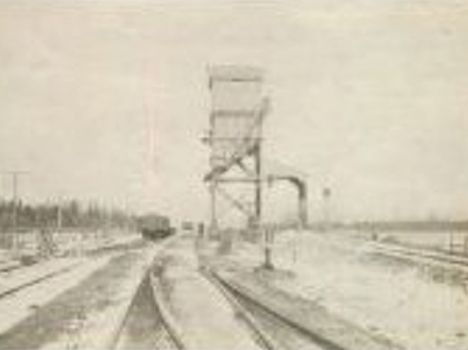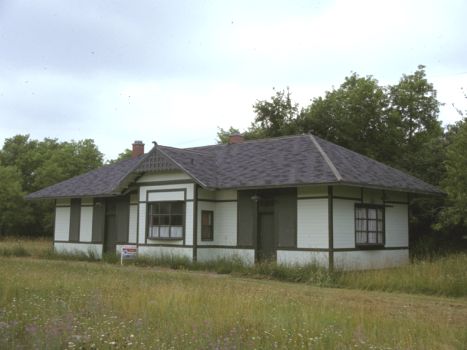 Wolverine is a village in southern Cheboygan County, platted in 1881 after the arrival of the Michigan Central railroad. The town became a village in 1903. Wolverine had a large wooden coaling tower, water tower with standpipes, as well as a helper engine which pushed trains over a nearby hill.
The tracks in this town were removed in the 1980's when the Mackinaw Division was truncated just north of downtown Cheboygan.
Photo info/credit: Top, a view of thee depot and water tower at Wolverine. Note the water standpipe near the track which was used to water the locomotive tender. This water tower dwarf's the depot. This depot was built in 1909. 2nd photo, a poor quality but interesting photo of the MC coaling dock at Wolverine in a postcard view around 1920. Bottom, the depot photographed in 2002. [Mark Dobronski]