Station:  Kinross, MI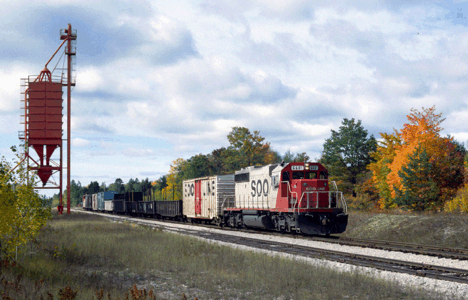 Kinross, in Chippewa County, was a station stop on the Soo Line railroad 20 miles southwest of Sault Ste. Marie. The station was established in 1891. [MPN] The telegraph call of "R" was assigned to the Kinross operator/agent.
The Kinross Air Base spur was 0.6 miles east of the depot and led to the air base.
Photo Info/Credit: A Soo Line train passes the elevator at Kinross in 1982. [Neil Plagens]