Location: Sault Ste. Marie. MI - International Rail Bridge and Towers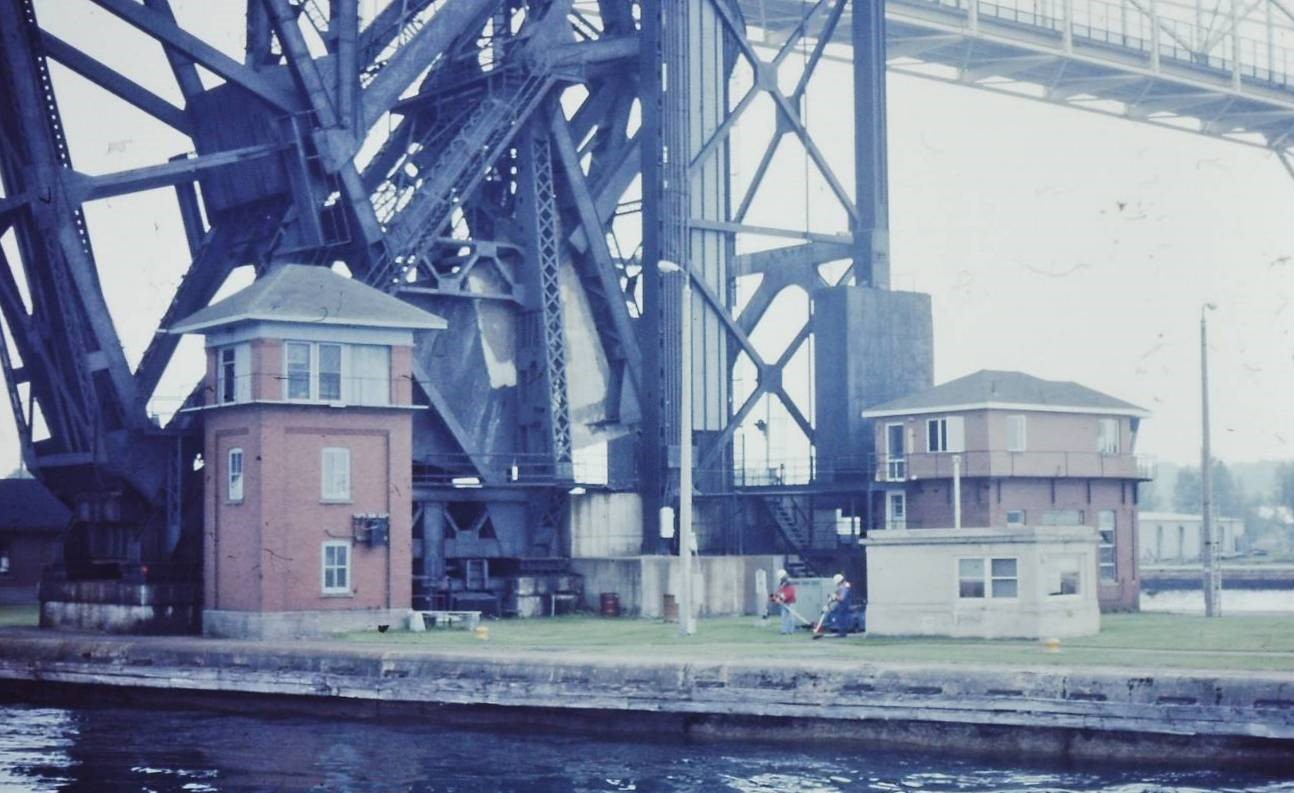 The International railroad bridge between Sault Ste. Marie Michigan and Ontario are actually a series of bridges across the American locks, the Sault St. Marie River, and the Canadian lock.
In the photo on the left, the smaller interlocking tower controls the first double-bascule (jack knife) bridges over the MarCarther and Poe locks. The larter tower controls the life bridge over the north canan and the Saban lock.
Photo image/credit: A photo of both towers in 1995. [Charles Geletzke Jr.]