Escanaba, MI C&NW Ore Dumper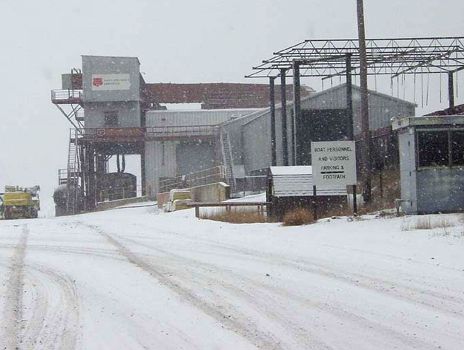 The C&NW ore facility replaced ore docks at Escanaba in the 1960's. Ore was brought east to the ore yard via the Ore Line. (Empties were returned to Iron River via the line through Powers).
The ore dumper called for strings of loaded ore cars, which were brought by a puller job from Ore Yard. There was a thawing building which was used when necessary in the winter. This was originally warmed by steam and then by electric power.
As of 2017, the ore dumper operations is no longer in operation. With the closing of the Empire Mine, all ore is shipped from the Cliffs dock at Presque Isle, north of Marquette.
Photo info/credit: The CN ore dumper at Escanaba, MI in 2003. [Tom Carello]