Location: E&LS Junction - Escanaba, MI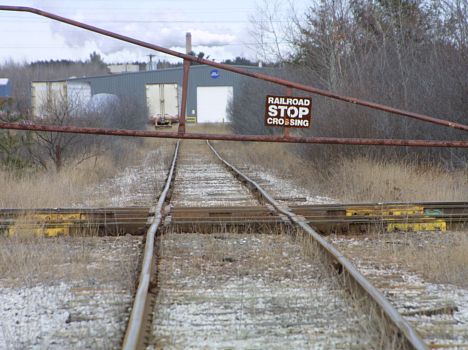 E&LS Junction is intersection/crossing of the Escanaba & Lake Superior's branch line from Wells to downtown Escanaba, and the Ore Line of the Chicago & Northwestern railroad. The crossing was protected by a gate.
The E&LS branch line was used to reach their original depot in Escanaba, as well as a number of industry customers. Their branch line was lightly used. The C&NW ore line was highly used by ore trains going from the ore yard (west of the crossing) to the ore docks/ore dumper east of the crossing.
Photo info/credit: E&LS Junction is in Escanaba, MI in 2003. [Dale Berry]