Location:  Escanaba, MI - C&NW Ore Dock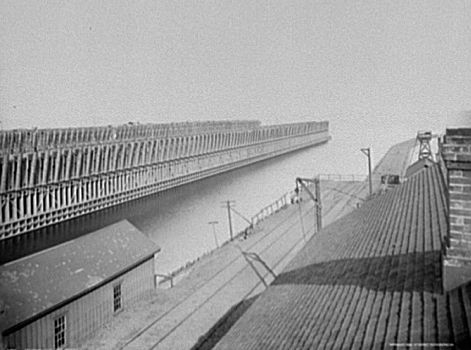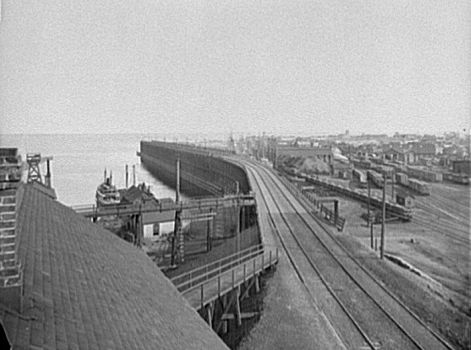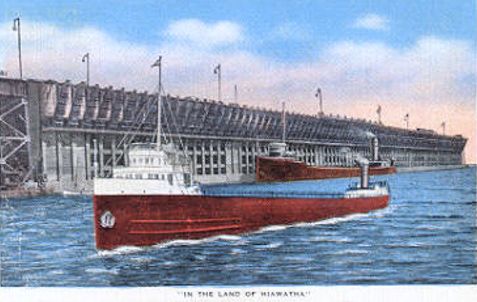 The Chicago & North Western railroad had several ore docks in Escanaba, which were replaced by a water-level ore loading facility.
Ore Dock Capacity:
Dock #1 - 24,104 gross tons
Dock #2 - 20,928 gross tons
Dock #3 - 30,284 gross tons
Dock #4 - 32,750 gross tons
Dock #5 - 43,152 gross tons
Photo info/credits: Top, The C&NW ore docck at Escanaba, date unknown. 2nd photo, another view of the dock in 1945.  3rd photo, a postcard view of the ore dock with two lake freighters.