Station: Gladstone, MI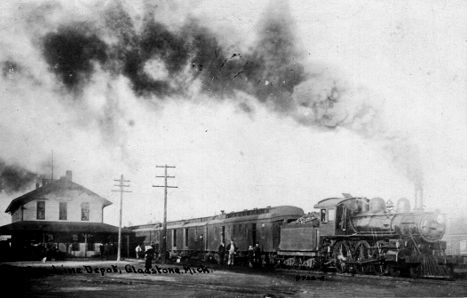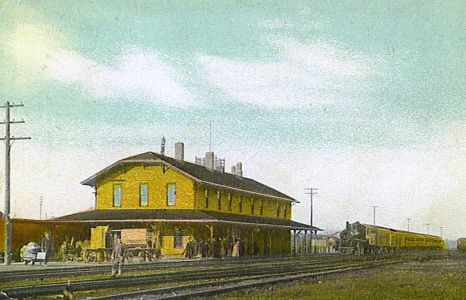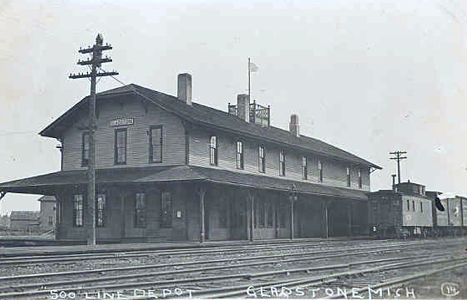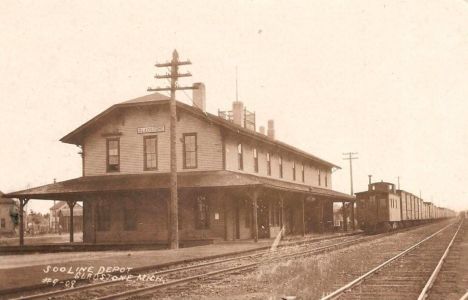 Gladstone is a city in Delta County, about nine miles north of Escanaba. The village was created about 1887. It was originally Minnewasca. It was incorporated as a village in 1887 and a city in 1889. [MPN]
Gladstone was a major division point on the Minneapolis, St. Paul & Sault Ste. Marie railroad, commonly known as the Soo Line. The Soo Line changed crews here on their main line route between Minneapolis and the Soo. Today, the CN continues to have a freight yard and minor locomotive service facilty here.
The depot was built in 1887 and was torn down in the late 1990's. It was a combination depot handling both passengers and freight. The large 2nd floor would indicate that the second floor was likely used for offices and/or crew rest.
Early on, the railroad also had ore docks here and other industrial facilities on branch lines along the lake shore.
Photo info/credits: Top, a 1920's photo of a passenger train picking up passengers at the Soo Line depot. [Mark Worrall Collection], 2nd photo, a postcard view of the depot around the turn of the century. [Alan Loftis Collection]. 3rd and 4th photos, an early photo of the depot with a passing freight train. [Paul Petosky Collection].
---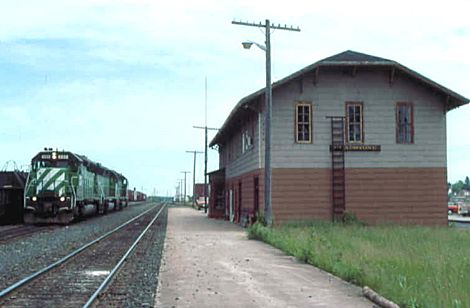 Photo info/credit: The Soo Line depot at Gladstone, taken in June, 1992. The depot was built around 1887 and razed in the late 1990's. The BN power here is the result of a power trade. [Charlie Whipp]