Station: Rapid River, MI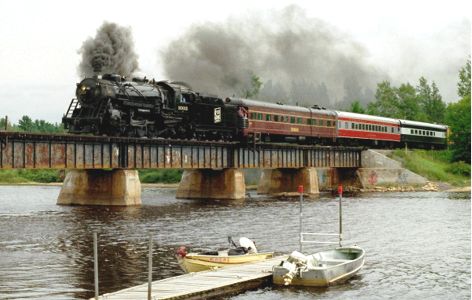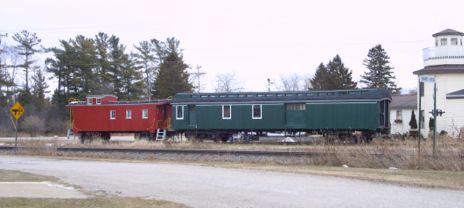 Rapid River, in Delta County, was platted in 1887 after the railroad came through here. It was originally called Rapid Siding and then Rapid River.
This was a junction of a Soo Line branch north into the forests to Alger County. For a time, the branch was also used for through ore movements between the LS&I connnection and St. Ignace via this branch and the main line connection at Trout Lake.
Photo info/credit: Top photo, Soo Line 1003 with a passenger extra, heads westbound at the Whitefish River, east of Rapid River in 1999. This was a trip sponsored by the DSS&A Division of the Soo Line Historical and Technical Society. [Mark Andersen]. 2nd photo, a combination baggage/coach and a caboose are displayed at a business in Rapid River. 2003. [Dale Berry]
---
Rapid River Station. The Soo Line built a small passenger-freight station here in 1890. It was a simple rectangular frame building with a bay window, a hipped roof with overhanging eaves supported by wooden brackets, and measuring 25' wide and 60' long. [UPM]