Interlocking: Tesch, MI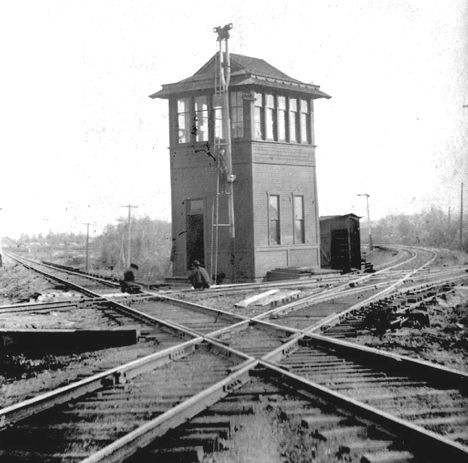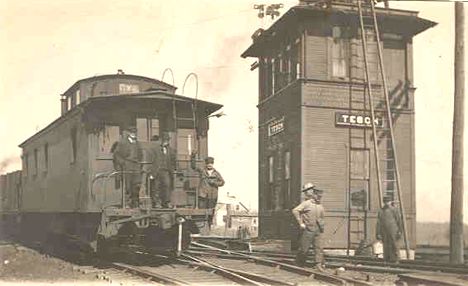 Tesch was a rural crossing of three railroad lines in Delta County, west of Escanaba. The C&NW Ore Subdivision crossed the Soo Line's main line here. A third line, the C&NW Felch Branch also crossed here but was lightly used. The tower is gone today, but you can still see footings as well as the routes of the three lines.
This may have been called Felch Junction on the Soo Line.
Photo info/credits: Top, the interlocking tower at Tesch, which was a rural crossing of three lines. [Mark Worrall Collection] Below, another photo of Tesch with an ore train passing through.