Location: Wells, MI - E&LS Facilities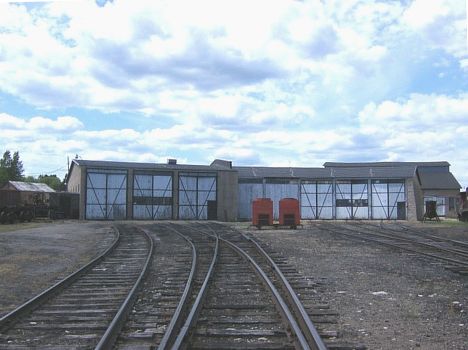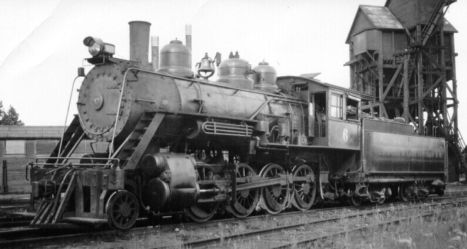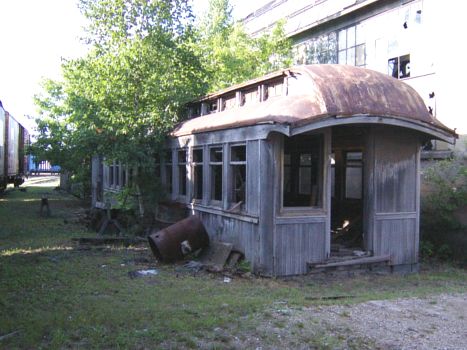 The Escanaba & Lake Superior railroad had its offices and support facilities at Wells. The roundhouse here originally had eight stalls but now was six. The two in the middle were converted to parts storage. The walls are made of poured concrete. The active stalls all have the original steam locomotive pits with steam heat in them. The three stalls on the left side are longer and are the bays used for engine repair. The roundhouse received a new roof in 1001. The building to the right rear is the old machine shop, which has a drop pit for locomotives. The coaling tower for steam engines was located behind the left shoulder of the photographer (see photo). There was no turntable at Wells, as there is a wye for turning power. There was also a wye on the Escanaba Branch, east of where it crosses Stephenson avenue, behind Chatfield's Machine. It is still there, buried under the Coplins Scrap Yard.
The E&LS had a turntable at Wells which may still be in use.
Photo info: Top, the E&LS roundhouse at Wells. [Greg Bunce]. 2nd photo, ELS No. 6 at Wells. [ELS collection]. Bottom, a former E&LS combine passenger car which sits on the ground next to the old car shop at Wells. It was used for storage of car parts in 2003. [Greg Bunce]