Station: Charlotte, MI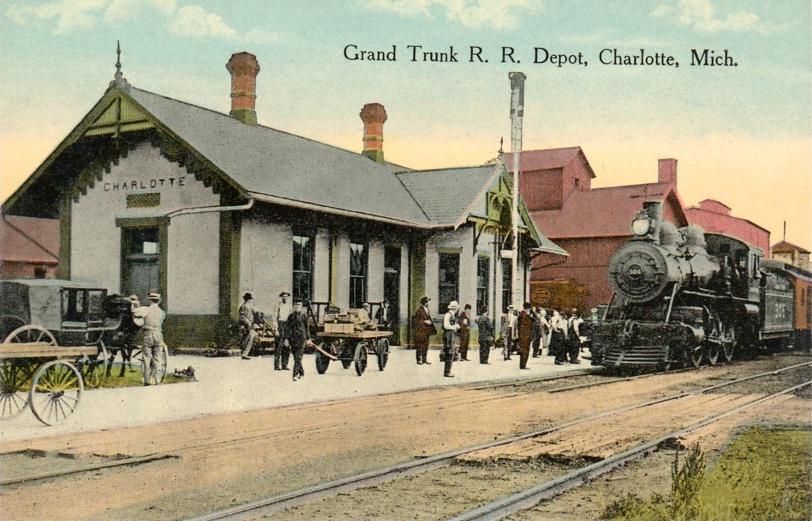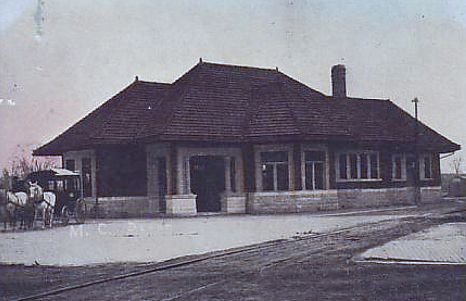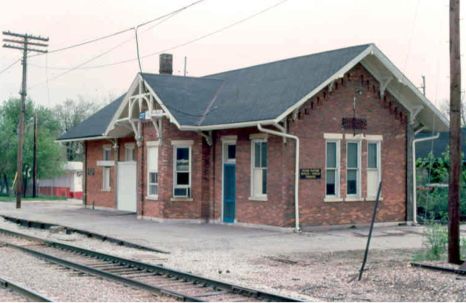 Charlotte, the county seat of Eaton County, was settled in 1832. It became a village in 1863 and a city in 1871.
The town had two railroads and two depots. The Grand Trunk Western main line traversed the county from northeast to southwest, and the Michigan Central Grand Rapids branch came through in the opposite direction. Both lines crossed at an interlocking in Charlotte.
Photo info/credits: Top, a postcard view of the GTW depot at Charlotte; 2nd photo an early photo of the MC depot. [Alan Loftis Collection]. 3rd photo, the GTW depot at Charlotte, which was built in 1885 and closed in 1980. The brick structure is still standing as of 2002. 1988 photo. [Charlie Whipp]. 3rd photo, the MC depot, which was built in 1902. It is now a restaurant and still in good condition. [Jim Slater] 4th photo, GTW 4134 leads a freight across the interlocker at Charlotte in 1977. The semaphores are station train order signals and block signals for the GTW. The interlocking signal is about 10 car lengths back. [Rob Kitchen]. 6th photo, the model board for the crossing inside the depot, in 1967. [Charles Geletzke Jr.]
---
1917. The MC had an operator-agent here around-the-clock. The Grand Trunk had a day agent here, along with telegraph operators around the clock to control the crossing. [TRT]