Station: Petoskey, MI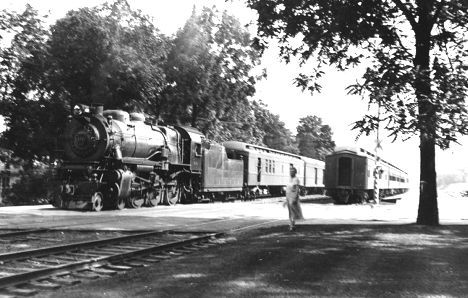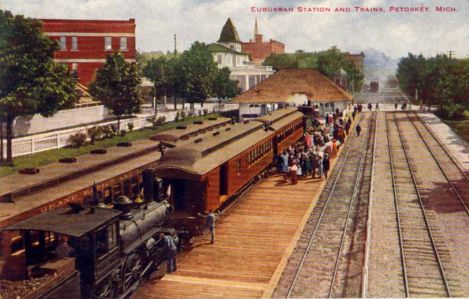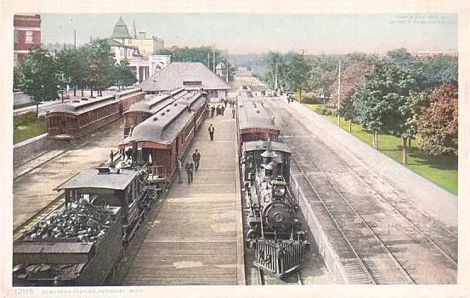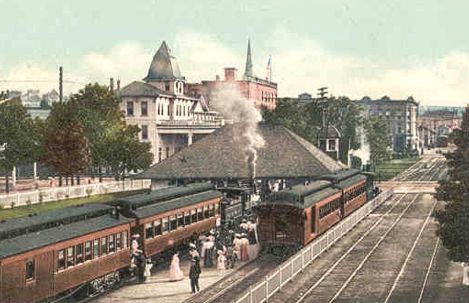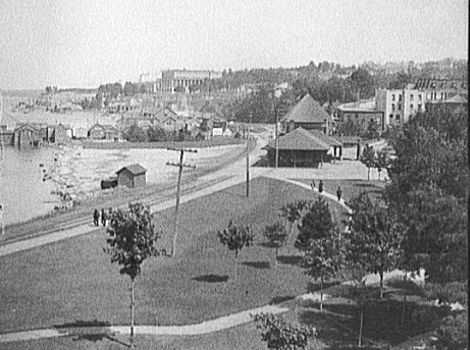 Petoskey was the location of a religious mission which was established in 1852. By 1857, it was known as Bear River, then became Porter's Village in 1865. It was renamed Petoskey with the coming of the Grand Rapids & Indiana railroad on December 5, 1873. It was incorporated as a village in 1879 and as a city in 1896. [MPN]
Petoskey was the center of a resort commuter rail service which used a seperate "commuter" depot on the GR&I main line downtown. From the commuter station, you could take a train to any town north as far as Harbor Springs or Alanson, and south to Walloon Lake. Dozens of trains ran this route each day, which was double tracked between Foremans and Harbor Springs.
Photo info: Top, a Pennsylvania railroad passenger train with engine 472 at Petoskey in July, 1935. [Charles Milliken photo, Doug Leffler collection], 2nd photo, a postcard view of the GR&I commuter operations between Petoskey and Harbor Springs. The station in the photo is the GR&I commuter station. 3rd photo, another view of the GR&I commuter station, with a passenger train on the left and a locomotive which appears to be switching on the left.
The PM had a 70' hand operated turntable here. It was later moved to Greenfield Village.
For additional Petoskey photographs, Click Here.
---
Time Line
1874. The Grand Rapids & Indiana railroad built into town from the south.
1882. The Chicago & West Michigan (later C&O) builds into town from Charlevoix.
---
Petoskey Map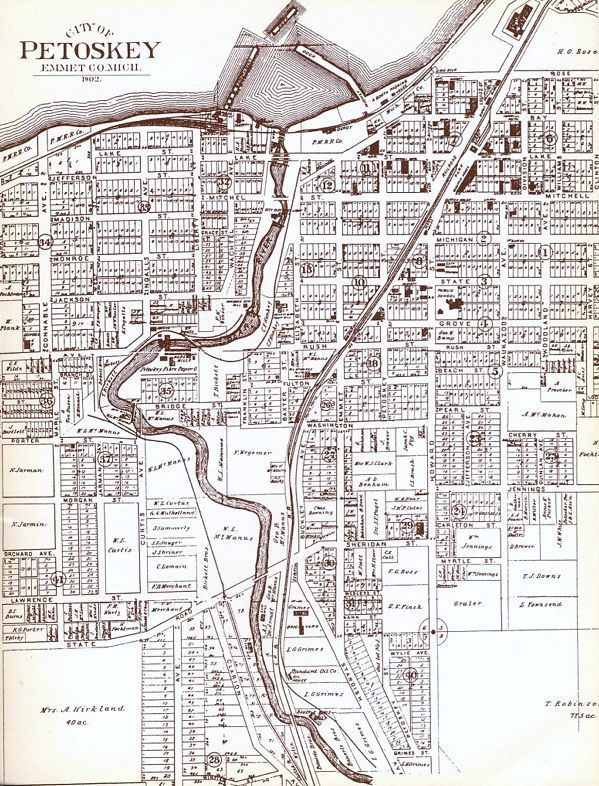 Map info: An early 1902 map of Petodkey. [William Dunham collection]