Station:  Fenton, MI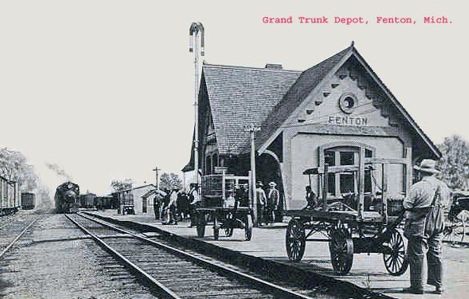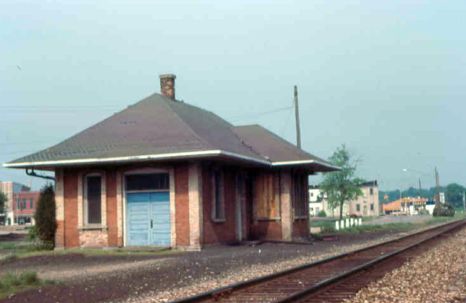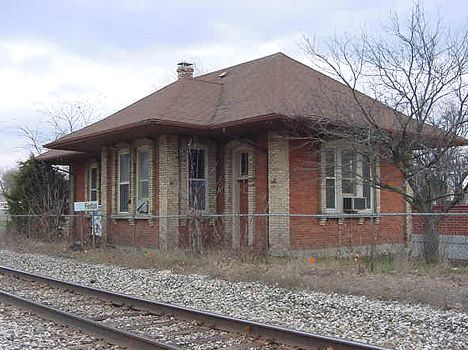 Fenton was settled in 1834 and called Dibbleville. The name was changed to Fentonville in 1837 and Fenton in 1886. It became a village in Genesee County in 1863.
Fenton was located on the Detroit and Milwaukee railroad line (later GTW) from Detroit to Grand Rapids, just west of Holly.
Photo info/credit: Top, an old view of an earlier GTW depot at Fenton with a passenger train loading in front. 2nd photo, an old postcard view of a passenger train arriving at Fenton with awaiting passengers, baggage and LCL freight. [Both, Alan Loftis collection]. 3rd photo, a newer GTW statio in Fenton, taken in 1975. [Charlie Whipp]. 4th photo, the depot continues to exist n 2003 and used by a local business. [Alan Loftis]