Interlocking: North Kearsley, MI (Flint)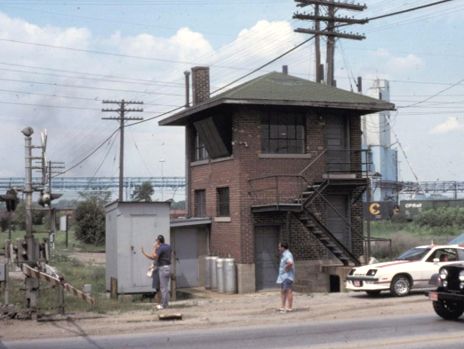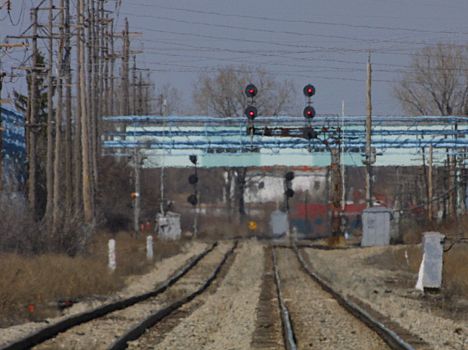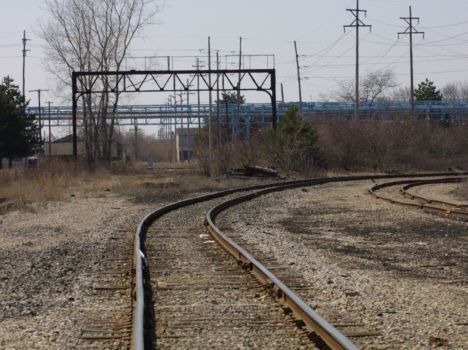 North Kearsley was an interlocking which was established when the PM built its Flint Belt Line across the original GTW main line to downtown Flint. A tower originally conrolled this crossing. When the CN removed the line through downtown, the interlocking was removed, however a junction with the PM remains for interchange with the CSX and for CSX trackage rights to Port Huron and Sarnia.
Photo info/credit: Top, a photo of Kearsley Tower (at North Kearsley) near Flint in 1977. [Charles Geletzke Jr.] 2nd photo, looking north on the CSX towards North Kearsley in 2003. The tower has been removed. Signals are still in place as if the interlocking was still in place. 3rd photo, looking west on the CN line which formally went to downtown Flint (now removed). Note the old signal bridge which controlled crossing the former PM Flint Belt Line. The track north continues to the northfound PM, which the CSX still uses from McGrew Yard to Port Huron via CN trackage rights. [Dale Berry]
From Doug Hefty: When I worked at Kearsley tower back in 1970-71, we referred to the Flint Sub as "the diverted line." We controlled both the Flint Sub and "Old Main" crossings with the C&O from the tower. The C&O also had its own "Old Main" through downtown Flint, with the "main" passing Kearsley tower often referred to as "the Flint Belt.".