Station: Thomaston, MI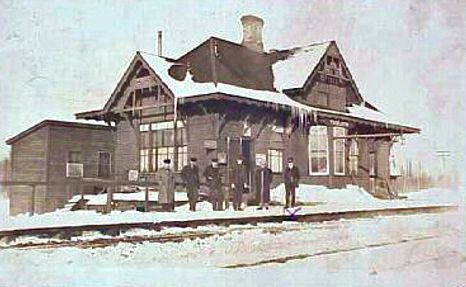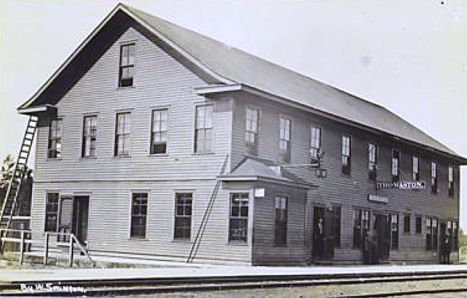 Thomaston was founded in Wakefield Township around 1891. This was a small terminal for the Duluth, South Shore & Atlantic where crews changed and locomotives were services. The town was also a logging center. Thomaston had a 31 car siding in 1961. It was MP 287.6 (from St. Ignace).
The railroad (now Canadian National) still comes through here in route east to Bergland and White Pine but all of the railroad structures no longer exist.
Photo info/credits: Top, The Duluth, South Shore & Atlantic depot at Thomaston in a winter photo graph. Below, another view of a different depot at Thomaston around 1915. [Alan Loftis collection]
The DSS&A had a water tower at Thomaston in 1907. [SSM1907]