Location: Hillsdale, MI - New York Central facilities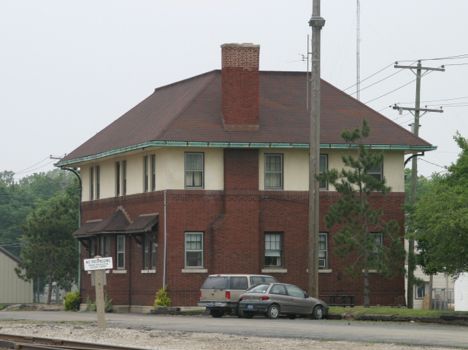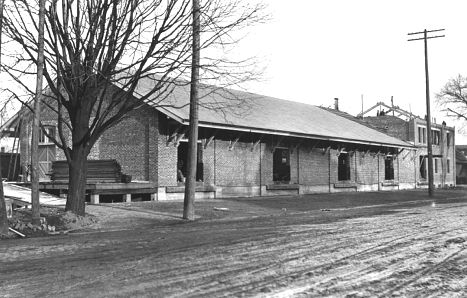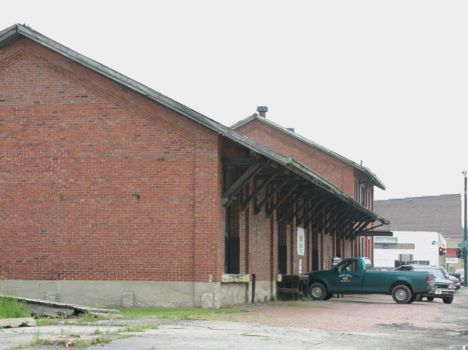 Hillsdale was a division point for the Lake Shore & Michigan Southern and the New York Central. It was located on the Old Road, about half was between Toledo and Elkhart, Indiana. The Old Road was part of a different division, headquartered in later years in Toledo. But Hillsdale handled other branch lines in lower Michigan, including the Fort Wayne line, the Lansing Division and others. Division offices, including the branch line dispatchers, were located in the office to the east of the passenger station. These offices are still used today by the Indiana Northeastern Railroad.
The Lake Shore/NYC also had a large freight house in Hillsdale, which is still located on the south side of the tracks opposite the passenger station.
Click here to return to Hillsdale's main page on RRHX.
Photo Info/Credit: Top, the LSMS/NYC Lansing Division offices at Hillsdale in 2003, now used by the Indiana Northeastern railroad. [Dale Berry]. 2nd photo, the LSMS freight house at Hillsdale under construction, between 1885 and 1890. [Doug Leffler collection]. 3rd photo, the same freight house in 2005. [Dale Berry], 4th photo, The LSMS roundhouse at Hillsdale with two nearby locomotives. [Roger Card photo]
Hillsdale had a water tower in 1915. [NYCtt1915]