Station:  Jerome, MI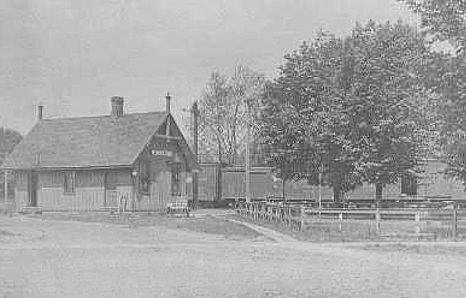 Jerome was settled around 1871 when the Detroit Hillsdale & Southwestern (known as the Ypsilanti branch) railroad came through. The Detroit, Toledo & Milwaukee also came through Jerome, crossing the Ypsilanti branch on an overhead crossing.
A DT&M timetable advised train crews to go down to the Ypsilanti Branch level if they needed to contact the dispatcher on a line-side telephone booth.
Photo Info/Credit: The passenger station in Jerome. We are unsure of which railroad this depot served. [Alan Loftis collection]