Station: Sidnaw, MI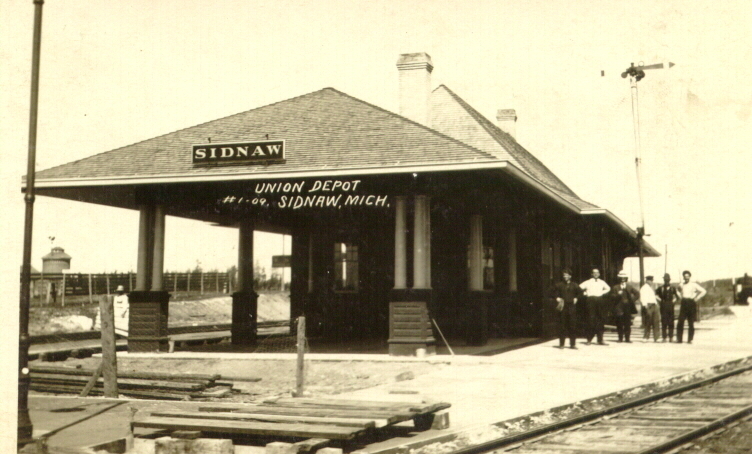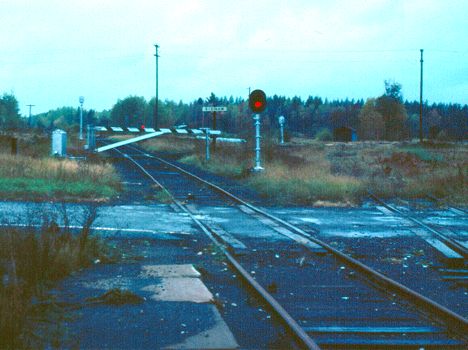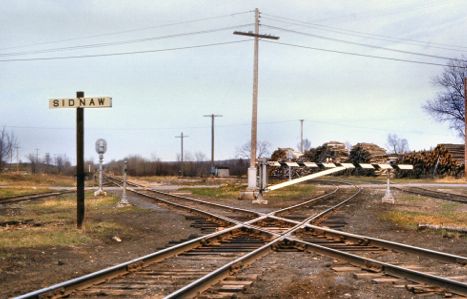 Sidnaw was a junction/crossing of the Duluth, South Shore & Atlantic railroad and the Chicago, Milwaukee & St. Paul railroad (Milwaukee Road). In addition to a MILW-style union depot, the crossing was protected by s simple interlocker and gate system. This location is 25 miles west of Nestoria in southeast Houghton County. It is a lumber town which was first settled in 1889. [MPN]
The interlocking tower at Sidnaw was closed in 1929 and the gate/signal system in the photo was established. This lasted until the DSSA line to the west was removed in the 1990's. [SOO/W/2018]
Photo Info/Credit: Top, the union depot at Sidnaw, used by the Milwaukee Road and the Duluth, South Shore and Altantic. 2nd photo, Sidnaw's automatic interlocking. This photo looks west on the former DSS&A main line. [Greg Bunce], 3rd photo, another photo of the crossing in the 1980's. [Rob Kitchen]
The MILW and DSS&A had a joint water tower at Sidnaw with stanpipes on both roads for filling locomotives. [GB]
---
Industry:
Pine lumber mill located here in the late 1880s. [DSS]
---
December 10, 1902. Boiler Explosion Kills Three Men. The boiler in Smith & Steinbraker's sawmill, four miles north of Bruce's Crossing on the Military road, Ontonagon County, blew up killing Mr. Steinbraker and two others, one of whom was a Mr. Hughes.
---
Januafy 16, 1909. Fire destroyed a large portion of the village of Sidnaw last Thursday. The loss is estimated to be about $17,000 with no insurance.
---