Station: Bay Port, MI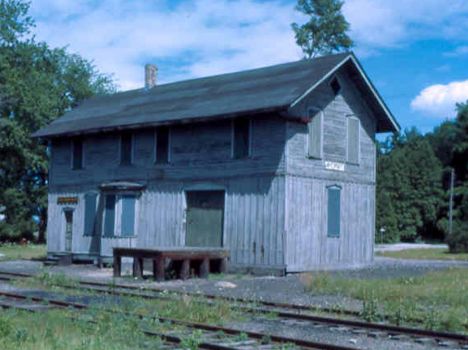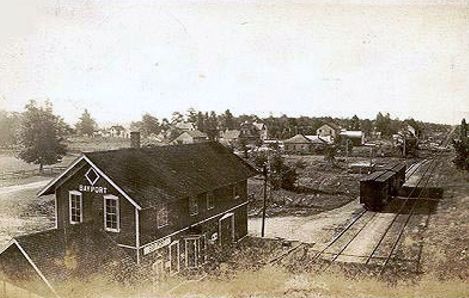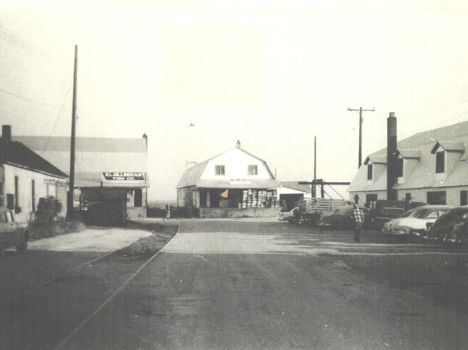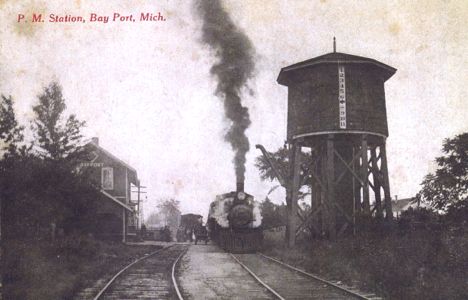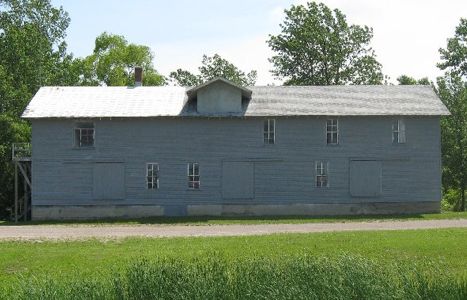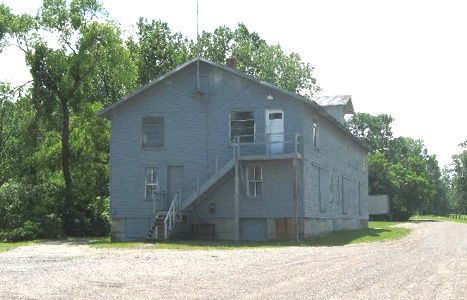 Bay Port is a hamlet on Saginaw Bay which was known for its fishing industries. It is 10 miles northeast of Sebewaing on the Pere Marquette. The town was at the north end of a two mile long branch line which started at Bay Port Junction, also known as Bart.
Bay Port was settled around 1851 and was also known as Geneva and Wild Fowl Port.
From Charlie Whipp in 2002. I talked with a guy that used to work at the Bayport depot on the C&O and he had some interesting stories to tell. The upper portion of the station was a living quarters for the agent. He mentioned that it was comfortable and the agent stayed there five days a week. He also mentioned was that the agency shipped many carloads of fish out by REA (Railway Express), and the agent could double his salary with the 10% commission that REA paid for the work. Needless to say, the job went to the higher seniority men. He only worked there during the summer months to fill in for vacations.
Photo Info/Credit: Top, the PM depot at Bay Port, c.1970. The agent lived upstairs in this depot and received housing, fuel and electric lights in exchange for working in an out of the way location. [Charlie Whipp], 2nd a photo of the depot in earlier times, probably taken from atop the water tower. [Alan Loftis collection], 3rd photo, Bay Port looking north from the depot which shows the track between two fish companies. 1950 [T.J. Gaffney collection], 4th photo, a PM train pulling up at the water tower in Bay Port. 5th and 6th photos, the former C&O freight house. 2008 [Brian Moceri]