Station: Grindstone City, MI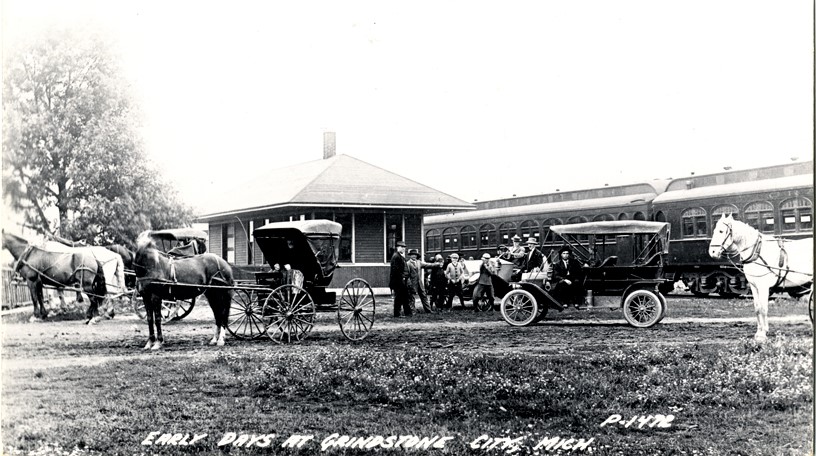 Grindstone City was settled about 1834 near the shore of Lake Huron in Huron County. [MPN] The location is five miles west of Port Austin at the end of a Pere Marquette branch line from Bad Axe.
Photo Info/Credit: The Pontiac, Oxford & Northern Depot at Grindstone City. [DPL]
---
1898. The F&PM had a wye here for turning locomotives.
1908 improvements. The PM built a new depot here. [PMAR-1908]